Soundcheck: Hip-Hop Gets Political

With the 2012 presidential campaign well underway, hip-hop heavyweights are weighing in on the Barack Obama vs. Mitt Romney battle. While the celebrity circuit has been relatively quiet compared to the last election, some stars are stepping up to lend their support to Obama, while others are just encouraging young people to vote.
Last week, legendary rapper Immortal Technique voiced his support for President Obama, and doubted he would be ousted come November.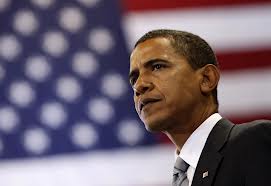 "I don't think [Romney will] be elected. I'm not saying there's no chance. I just think the chips are going to fall with Obama. I think a lot of people are very invested in that, and the infrastructure of America " especially finishing these wars and going through economic change " rare to see them oust a president that way. Although, Romney does have a huge, huge cash influx, which makes him able to put all these ads out. It'll just be up to the swing states. New York is always going to be Democrat for the most part," he told Vlad TV.
He also took some time to compare the two candidates, noting Romney's new focus on personality.
"I think that he was trying to portray himself as a very emotional being this time around, especially during the convention. He made a great emphasis on doing that, on playing up the fact that he has a personality, because up until now, nobody ever thought he did. They kind of just looked at him as a robot: uncaring, unemotional, the kind of guy that would work for you as a boss and you would ask him for a day off, and he would say 'No.' Like, 'My mom is dying.' 'No.' He just seems like that type of uncompromising individual, whereas to Mr. Obama's credit, even at the expense of a lot of his constituency in the left, he's been willing to make deals with Republicans, and I think that is indicative of someone who's looking to try and be a compromiser, but at the same time, someone when he had all the advantages of the Democratic Congress, the Democratic Senate, didn't push through what he should have at that particular point."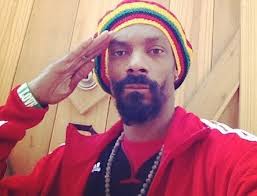 Snoop Lion, formerly known as Snoop Dogg, is also using his superstar status to endorse President Obama. During a press conference at The Toronto International Film Festival where he was promoting his new documentary, Reincarnation, he made the case to re-elect the president.
Let me begin, Obama for four more years, man.  Bush f"-d up for eight years, so, I mean, you gotta at least give [Obama] eight years. He cleaned half the s"t up in four years, realistically. It ain't like y'all gave him a clean house. Y'all gave him a house where the TV didn't work, the toilet was stuffed up " everything was wrong with the house, he said.
He knocked down our most hated, the most wanted, the one who had our terror on orange or red or whatever color it was on " he went and found him, the one Bush couldn't seem to find, the one who seemed to fly away in the dead of night and all that¦ You heard what Clinton said. You loved Clinton, didn't you?
Nicki Minaj has also made waves on the political front, and even caught the attention of the President himself. Fans were sent into a frenzy when a verse from her latest collaboration with Weezy fueled rumors that she was a Romney supporter. The verse on the Mercy remix features an animated Nicki rapping, I'm a Republican voting for Mitt Romney/You lazy bitches is f—ing up the economy."
During an interview, President Obama told Orlando radio station, Power 95.3 that he assumed the line was a joke. I'm not sure that's actually what happened," he said, when asked if he'd heard that Minaj endorsed Romney. "I think she had a song on there, a little rap that said that, but she likes to play different characters. So I don't know what's going on there."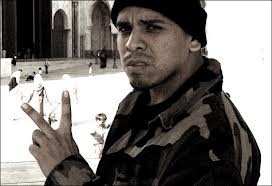 Nicki quickly took to Twitter to address President Obama's comments, and assured him and the public that he has her support. Ha! Thank you for understanding my creative humor & sarcasm Mr. President, the smart ones always do¦ *sends love & support* @barackobama, she tweeted.
Awesome! Now I can tell my grandchildren that the 1st black President of the United States took the time to address a Nicki Minaj question, she added.
Other artists are joining Rock The Vote, an initiative that encourages young people to become registered voters. Asher Roth is the latest rapper to join the Road Trip bus tour that makes stops at colleges around the country.
In Los Angeles, Murs and Fashawn are repping the Rock The Vote movement with a free concert at Amoeba Music on September 25. In celebration of National Voter Registration Day, fans can enjoy the show, register to vote, or update their registration.
As Election Day approaches, there's no doubt that more celebrities will raise their voices and, hopefully, impact fans to raise their own voices as well.
More like this: