Post-Election Songs: From Hopeful To Head-Scratching

Given that President Barack Obama had the hip-hop vote pretty securely in the bag, it's only fitting that the day after his re-election is awash in a wave of celebratory tracks from artists big and small. Here are three notable songs paying tribute to Obama's second term that range from the inspiring to the incomprehensible.
Young Jeezy " "We Done It Again"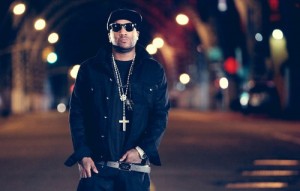 The newly minted Senior Vice President of A&R at Atlantic Records manages to cram Trayvon Martin, Hurricane Katrina, and the trillion-dollar deficit into a mere two and a half minutes. In the spiritual successor to his 2008 track "My President Is Black," Jeezy sends out his message to "every ghetto in the world / Every little boy and little girl." Though the new track is more cautiously optimistic this time around ("Waiting on a savior, maybe Barack"), it still a clear show of the rapper's full support of the president.
Mariah Carey " "Bring It On Home"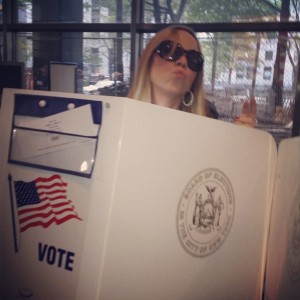 The cavernous reverberations of the Gospel choir on Mariah Carey's triumphant track are powerful enough to stir at least some kind of hopeful inclination in even the most hardened of conservative hearts. Carey's stratospheric vocal abilities pierces through the chorus at the end of the track, and while such an insane demonstration of her range is kind of jarring in an otherwise smooth song, it's hard to want her to stop; it just sounds like she's having so much fun. I mean, come on. Just look at that photo.
LiL' DEBBiE feat RiFF RAFF " "Michelle Obama"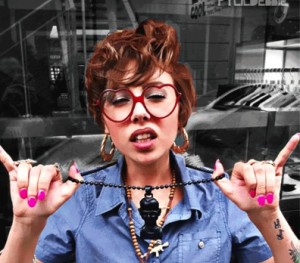 Besides sharing her name with a line of Shirley Temple-esque snack cakes, there isn't much too wholesome about Lil' Debbie. The White Girl Mob member spits some confounding verses on her new track that is, kind of, about Michelle Obama. But really, it's more about being the "female Bernie Madoff," draped in an American flag while featured rapper Riff Raff tangentially equates "Presidential tint / Michelle Obama" with "Frozen femurs in the fridge / Jeffrey Dahmer." Not really sure of the connection there.