Patent Pending Announce US Tour Dates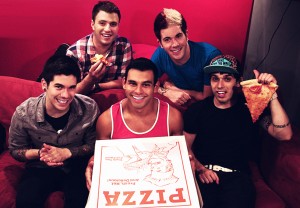 If you stopped by the OurStage.com stage during Warped Tour this summer, there is a chance you saw Patent Pending put on one of their legendary pop punk shows. The five-piece have been building a strong following on the alternative underground for a few years now, and will once again be hitting the road this winter to share their upbeat songs with the fans across the United States. You can view their new recently announced tour dates below:
12/04 " Peabody's  |  Cleveland, Ohio
12/05 " Case Western Reserve University (Students Only)  |  Cleveland, Ohio
12/07 " Penny Road Pub  |  Barrington, Illinois
12/08 " The Firebird  |  St. Louis, Missouri
12/21 " Sherman Theater  |  Stroudsburg, Pennsylvania
12/22 " Strange Matter (Skalidays 2012)  |  Richmond, Virginia
12/26 " Ollies Point (Long Island Christmosh 2012)  |  Amityville, NY
12/28 " Heirloom Arts Theater  | Danbury, Connecticut
12/29 " The Middle East  |  Cambridge, Massachusetts
12/30 " Radiant  |  Nutley, New Jersey
Dates for most, if not all shows are available now through various outlets.
If you would like to see Patent Pending live, but are end-of-year broke, be sure to enter #FreeTicketFriday later this week!