Review: Colbie Caillat's 'Christmas In The Sand'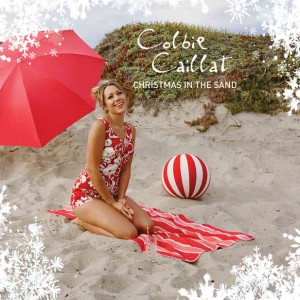 When describing Christmas in the Sand, Colbie Caillat expressed the desire to make an album for those who don't live in cold areas and can't relate to songs about classic wintertime clichés like snow, chilly weather, and huddling around the fireplace. While the album does maintain a generally sunny disposition, it can't help but feature standards like "Baby It's Cold Outside" and original lyrics in Caillat's contributions such as "It's not Christmas / If the snow don't fall." Even though Christmas in the Sand is meant to be a Christmas album for those who spend most of their time in the sun or on the beach, it still seems obligated to retread the same ground as past holiday releases.  Of course, listeners instinctively understand this, but it is worth noting how Caillat's motivation for recording the album and the way in which that motivation plays out, at times, incongruously with the original intent, highlights the difficulty inherent in recording a type of album that in its very nature defies innovation.
Commercial Christmas albums are background music. They are meant to be listened to while decorating a tree, opening presents, or cooking Christmas dinner. With that in mind, the blandness of Christmas music that Scrooge-like music snobs often complain about is less an ignorance of craft on the musician's part, and more a clear understanding of the necessary character of a Christmas album. The vanilla production style of Christmas music is meant to place relegate the songs themselves to the hazy background of the audience's ears. Classic cover songs serve the same function. It is not a coincidence that Christmas albums of original music are often commercial failures compared to those that are almost entirely composed of holiday standards. Listeners know the classic cover songs that they have heard hundreds of times. They don't have to think about them. When it's clear what the songs are going to deliver, it's that much easier for them to serve their only purpose: to provide a low-level musical hum that induces feelings of happiness, warmth, and joy.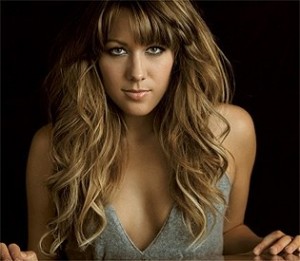 Christmas in the Sand achieves the ideal goal of unobtrusive replication perfectly, which is why its songs, at times, seem to contradict its stated purpose. While most tracks carry an upbeat country feel, their content doesn't fall far from the Christmas tree. Tracks like "The Christmas Song," "Silver Bells," and the rockabilly-style "Winter Wonderland" are all bright packages of shiny, sunny pop that nonetheless must capitulate to the cold weather imagery that their lyrics demand. The incredibly crisp production is courtesy of Caillat's father, Ken Caillat, who produced a string of classic Fleetwood Mac albums including Rumours. If anything makes the songs sound warm and sunny, it is his masterful production, which melds light acoustic strumming, delayed electric lead lines, and sundry holiday percussion in a seamless blend.
And though Christmas albums can too easily fall into the realm of blatant commercialism " both as money grabs for the artist and as a paeans to consumerism instead of community " to Caillat's credit, her several original songs deftly sidestep this trap. The airtight songwriting of "Every Day is Christmas" describes how the presence of a loved one makes every day feel like a gift, and "Happy Christmas" extolls the virtues of giving back to those less fortunate. Christmas albums may be intrinsically consigned to replication, but at least Caillat does her best to add some of her own messages amid classic songs whose themes are already worn deep into the collective holiday unconscious. Now put this on in the background and go decorate that tree.
More like this: