OurStage Presents: Mieka Pauley Live & Unplugged Online!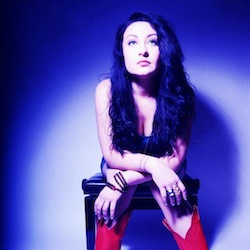 #FreeTicketFriday may be done for the year, but that doesn't mean Friday is going to become just another day of the week! Tomorrow at 4pm Eastern Ourstage will be kicking off a brand new web series of live and unplugged performances with a one-of-a-kind appearance from Mieka Pauley! Mieka will be performing a solo acoustic set, telling the stories behind the music, and answering questions from fans all over the world.
In order to participated in this one time only event with Mieka, please use the following link: http://www.shindig.com/event/osmieka
Once you click the link above you'll be redirected to the official event page which allows for RSVP and registration in advance of the performance. Please let us know if you'll be joining the festivities, and use the social sharing tools to tell your friends about the show!