OurStage's Staff Favorites From 2012
2012 was a big and busy year for music. From Carly Rae Jepsen's infectious singles to Chris Brown's horribly offensive behavior, so much has happened that we decided to look back and reflect on some of our favorite releases and events by various artists this year, including those on OurStage.
Mikel, OurStage Community
Sharks " No Gods
Sharks take the best of classic British working-class punk and wrap it up in a shiny package topped off with jagged guitars, shiny harmonies, and hooks for days.  No Gods is a fists-in-the-air call for self-reliance that never takes itself too seriously.  Bloody brill'.

Jeremy Squires " In The Dark
OurStage artist Jeremy Squires' 2012 release In The Dark is folk at its most lonesome and plaintive.  Acoustic guitars intertwine with Squires' delicate and twangy vocals.  Harmonica lines whisper and echo in the background.  This stuff is beautiful.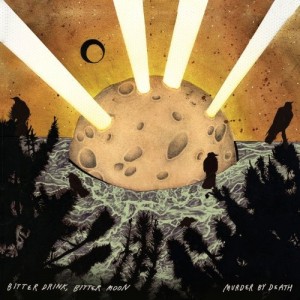 Mike G, OurStage Accounting
Mumford & Sons – Babel
Murder By Death – Bitter Drink, Bitter Moon
Royal Thunder – CVI
Greg, OurStage Community
Gallows – Gallows
When Frank Carter, the original iconic frontman for UK punk hardcore band Gallows, decided to leave in the summer of 2011, fans feared it was the end of the band all together. At that same time, Canadian post-hardcore rockstars Alexisonfire were just calling it quits all together. Before anyone could react, AOF vocalist and guitarist Wade MacNiel was already scheduled to take the place of Frank Carter in Gallows. Their first full-length self-titled album since the lineup change came out a few months ago exceeding all expectations and solidifying MacNiel as the new face for the band. Looks like "death is birth" after all.
Yellabird – Mountainosaurus
Many of us here at OurStage happen to be musicians ourselves, but without bias, I have to say one of my favorite releases of 2012 was Mountainosaurus, the debut album by our account manager Martin's band Yellabird. If you like The White Stripes or The Black Keys, then you haven't heard nothin' yet because this duo leaves those guys in the dust. The riffs and rhythms will leave you drooling for more. Can't wait to see what our buddy "Mahty" has in store for 2013.
Martin, OurStage Account Management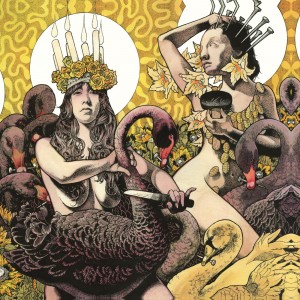 Meshuggah
– "Marrow" – 
Koloss
Baroness
– "Green Theme" – 
Yellow & Green
Angela, OurStage Editorial
Anberlin –
Vital
It seems that every album Anberlin makes they pour their heart, soul, and tons of talent into. That being said, it's been a long time coming for an album that hits as hard as 2007's Cities. This year's release,
Vital,
went above and beyond with fast paced, aggressive hooks, and addictive anthems that I still find myself listening to on heavy rotation.
The Glass Child – "Who Am I" and "Letdown"

Last year we were introduced to OurStage artist,The Glass Child 's debut EP,
This Is How Ghosts Are Made
. This year, we saw the release of two incredible singles, Who Am I and Letdown. Showcasing her unbelievable vocal range within these telltale anthems of self discovery, the woman behind the talent, Charlotte Eriksson proves once more why she's at the top of my radar; and why she should be at the top of yours.
Andrew, OurStage A/V
I don't know if it counts, but for me, a real gem of 2012 was Delta Rae's music video for "Bottom of the River." Now, the video actually came out in October of 2011, but I didn't discover it until this year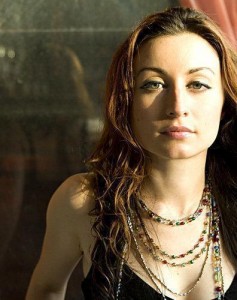 when we interviewed them. That video was one I felt compelled to share.