SoundTrax: Drive & Jive

Do you get really ticked-off when that youngster in a souped-up Toyota comes rolling down the block and you can feel the ground shake long before you even see the headlights? So much bass being pumped from the car that you can see it dripping from the door hinges? If so, this edition of SoundTrax is not for you.
This is a driving playlist designed to make you groove and wiggle in your seat, not incite a Billy Joel sing-a-long.  So crank your bass knob to eleven, throw your car in gear and buckle up¦it's gonna be a bumpy ride.
"We Can Make The World Stop" by The Glitch Mob
Glitch Mob popularized the style of melodic, downtempo, glitchy (duh!) bass music that works so well for this soundtrack, and you'll hear their influence on a lot of the other songs. Let this track set the vibe for the playlist as you make your way to the open road.
"Defying Gravity" by Gramatik
Containing everything from horn samples, to bass-lines that would stump even the best upright players, Gramatik manages to merge jazz and swing sensibilities into a blisteringly bass heavy tune that is sure to get your head bobbing as you let your throttle open up on the highway.
"Groove Nasty" by Froland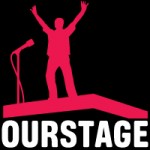 Picking up the speed a bit now, OurStage's Froland should get your blood pumping and senses tuned as you settle into the pace of traffic.
"Wisdom of Antiquity" by Break Science
Break Science creates a uniquely psychedelic vibe, while still maintaining the sense of urgency that is necessary for music in a driving playlist. Wisdom of Antiquity carries the torch of '70s psychedelic-rock, but with modern bass-wobbley-swagger.
"Hold Up" by Minnesota
Up until this point, the open highway has been kind to you. Allowing you to weave in and out of lanes as you please, keeping up with the pace of the music. But traffic can creep up out of nowhere. Take a breather as Minnesota's bass-line gives you a resting point, and the bell sounds swirl above you.
"Activate the Bass Line" by TAYLOR360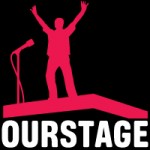 As the congestion starts to thin, Activate the Bass Line brings the energy level back up. Just make sure you don't slam the accelerator to the floor at the drop (or the second one for that matter), I know I would.
"Drop It Low" by Gorr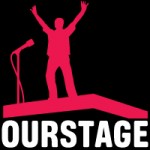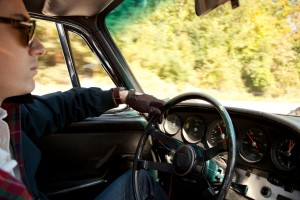 As the fasted paced song on this list, it would be irresponsible of me to ask you to slow down at this point. So hang on to the wheel, focus on the road, and enjoy the ride. And don't fret, that noise that sounds like your engine ripping apart is just fine. It's just music.
"Total Fascination" by Pretty Lights
Choppy samples, crunchy synths and a burning desire to unbuckle your seatbelt, stand up through the sun roof and shake your ass for all the world to see rounds out this edition of SoundTrax.
Thanks for listening!