DMB and Steve Lillywhite: Together Again? Twitter Thinks So
For over a decade, Dave Matthews Band fans have been begging for the return of legendary producer Steve Lillywhite. After the fallout between him and the band in the early 2000s, which resulted in the infamous Lillywhite Sessions, there seemed to be little hope, as both the band and Lillywhite had confirmed that the last studio sessions nearly broke up DMB. But nonetheless, rabid fans constantly generated rumors that Lillywhite was back every time the band would return to the studio.
Well this time, it seems like the rumor mill may be on to something¦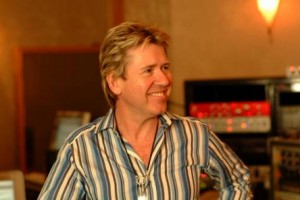 On November 17th, Lillywhite tweeted that he had good news to share. The next day, DMB bassist and avid tweeter, Stefan Lessard confirmed to fans that DMB would be studio-bound in 2012, and even teased us with the identity of the producer. A bit later Stefan asks Lillywhite to follow him. And on the 19th, Lillywhite meets up with some old friends, and can't help but share his excitement.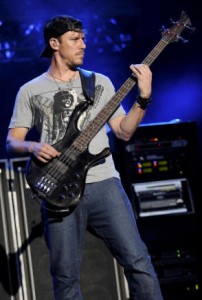 At this point, DMB fan sites and message boards started to flood with posts about the possible connections between the two tweeters. But it wasn't until the end of December that fans really picked up on the clues. On December 12th, Lessard announced that he was headed to Seattle (the hometown of frontman, Dave Matthews). Two weeks later, Lillywhite is heading west as well.
The confirmation that Seattle was the location of the new studio sessions came in the form of a Facebook post by a boutique trumpet shop, featuring DMB horn player Rashawn Ross.
The nail in the coffin came on January 11th, when Lillywhite confirmed that Seattle was his destination on the left coast all along.
And now he's just toying with us!
Hmm, I wonder what band he could possibly be referring to here…
Without any official announcement from the band, our hopes are left in the thumbs of Lillywhite and Lessard, here's to hoping they keep up with the tweets!
UPDATE:
An awful lot has happened since we first posted this, and although the DMB fan community had plenty to be excited about with all of the social media cues, it wasn't until Lillywhite tweeted a picture of a guitar pick featuring a firedancer, the de-facto band emblem, that fans considered the news "official."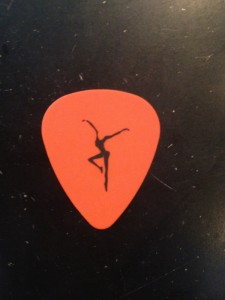 There was still no word from the band until yesterday when they announced their Summer 2012 tour dates. Well, it's now official. One of the worst kept secrets (thanks Steve!) has been announced by the band: DMB and Steve Lillywhite are recording a new studio album. Even Lillywhite joined in on the fun, making his own official announcement. These are exciting times for the DMB fan community indeed, now let's see if the album can live up to the inevitable hype.
–The Twitter Detective