Sound and Vision: Why Lana Del Rey Might Be the Most Important Thing to Happen in Pop Since Adele
On the subject of short-lived stardom, Andy Warhol said it best: "In the future, everyone will be world-famous for fifteen minutes." Surely in 1968, when Warhol uttered that soon-to-be immortal prediction, he couldn't have foreseen the emergence of the Internet and reality TV as the two biggest factors in the making and breaking of pop stars this side of MTV back when it was still all about music television.
Though it's easier to get famous for fifteen minutes or less these days, it's harder to stay that way when you're made online. Bloggers everywhere seem to dedicate their Internet domains to the building up and tearing down of American idols. And here in cyberspace, the sometimes-adoring public is just as fickle: You don't go viral without annoying a lot of people along the way.
For all of the instant fame that Rebecca Black gained when she posted her "Friday" video on YouTube"garnering millions of views and a co-starring role in a Katy Perry video"she became as much of a joke as a sensation, a "singing" punchline.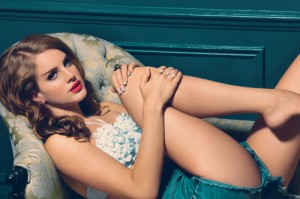 Like Black before her, Lana Del Rey"who, ironically, resembles a Warhol-style creation for modern times"has endured her share of derision. "Wow, watching this 'singer' on SNL is like watching a twelve-year-old in their bedroom when they're pretending to sing and perform #signofourtimes." Juliette Lewis tweeted (speaking of twenty-first-century forms of self-promotion) after Del Rey's January 14 performance on Saturday Night Live. Fellow B-lister Eliza Dushku and NBC Nightly News anchor Brian Williams joined the chorus of online hecklers.
Regardless of what you think about Del Rey's performance (and although there have been far worse on SNL, creeping across the stage while stroking her hair worked hard against Del Rey by giving her heavily stylized musical persona the strong whiff of parody), the viciousness of the personal attacks against her highlighted the intensity of resentment over a singer we barely knew.
How dare this spoiled rich girl who changed her name (from Lizzie Grant"as if she was the first one to do that) and launched her own star by putting her debut single, Video Games, online get the prestigious honor of being invited to perform on SNL when she doesn't even have an album out? She'd already earned the ire of bloggers and Internet lurkers before spooking the SNL stage. There's been carping about her privileged background, manufactured image and rumors of plastic surgery, with her lips being the most-talked-about ones in music since Mick Jagger's pout helped boost the Rolling Stones to stardom.
Despite her detractors, Del Rey is experiencing something Black never did: genuine chart success. Getting to perform on SNL was the easy part. All of the pre-release buzz surrounding Born to Die, her debut album, got her there.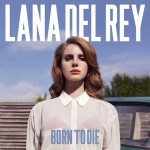 But you don't sell 70,000 copies of your first "official" album (released January 27, two years after her actual debut, which was briefly available on iTunes before Del Rey removed it from circulation) in its first week in the US and debut at No. 2 on Billboard's Top 200 album chart unless, musically, you're doing something right. Born to Die, which hit No. 1 in the UK, Australia and five other countries, plummeted to No. 36 in two weeks in the US, but the fact that Del Rey had to cancel a promotional tour of Australia due to overwhelming demand for her elsewhere indicates that international interest in her isn't waning. She's underscored the importance of going viral while proving that it can still lead to credible success.
Of course, credibility is in the eye of the beholder. Del Rey's reviews have been as mixed as you would expect any polarizing star's to be, but when she nailed "Video Games" during her February performance on Jimmy Kimmel Live!, one month after botching it on SNL, it was like she was giving the middle finger to her critics: "See? I am the real deal!" Long-term potential hinges on the capacity to evolve and improve, and in her short career thus far, Del Rey has demonstrated that particular "It" factor.
For the still-unconvinced, her sound"a smoky contralto that's part Nancy Sinatra, part Marianne Faithfull, part Stevie Nicks, part Madonna when she's talking British, accompanied by shades of indie pop and hip-hop flourishes (note the album title's similarity to the Notorious B.I.G.'s Ready to Die)"might just be something of an acquired taste. And listening without prejudice is challenging when Del Rey's visual presentation makes it so easy to hate her because she's beautiful and sexy"and knows it.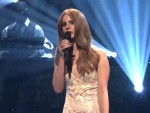 But consider the competition: Does Katy Perry come off as being any more talented on Teenage Dream: The Complete Confection, and where would she be without her looks? Had Lady Gaga made her SNL debut before we'd had a chance to fully digest her schtick, what would people have thought of her?
Del Rey has legitimate collaborators"including Rick Nowels, who has produced hits for Madonna and so many others, and Chris Braide, producer, songwriter and singer of "If I Hadn't Got You," one of the great, overlooked non-hits of the '90s"who helped ensure that Born to Die is an intriguing listen at the very least. Had she been launched by her labels"Interscope, Polydor and Stranger Records"the old-fashioned way (offline, via tireless touring), emerged dressed-down in basic black and not been thrust in our faces as an Internet-created star, she'd probably get more credit. Perhaps she'd be a shoo-in for multiple honors at the 2013 GRAMMY Awards.
But who knows? Maybe Del Rey will laugh last and her viral star will continue to shine, even more brightly"unlike those of Black or, say, Susan Boyle, whose third album failed to go platinum and who already seems so two years ago. When the clock strikes 14:59, she could surprise everyone and be the one who's still ticking.
If you like Lana Del Rey check out OurStage artist Sheila Star.
More like this: