Cameo Lovers: Kimbra To Collaborate With Ben Weinman Of The Dillinger Escape Plan
published by
Greg
on
July 31st 2012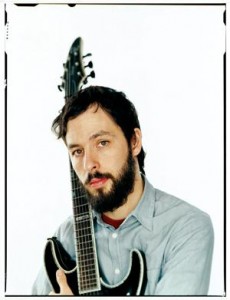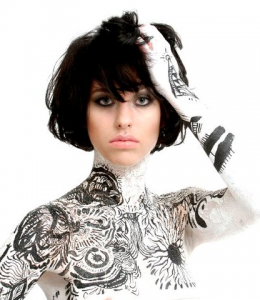 Yup, you read that correctly. Australian pop-star Kimbra (Known primarily across America as "the girl in that Gotye song") has revealed in a recent interview that she will be collaborating with quite a few big names on her next album, the most obscure and intriguing being Ben Weinman, guitarist for math-core metal band The Dillinger Escape Plan.
The young and talented singer admits that DEP was "one of [her] favorite bands in high school. He was stoked, so yeah, it's kind of awesome to be hitting up Benjamin Weinman and be like ˜put some guitars down on my new song.'" While surprising, the genre crossover here may not be as farfetched as one would initially think, seeing as both artists have very jazzy influences, and Dillinger has been known to dabble in pop music from time to time (i.e. a cover of Justin Timberlake's "Like I Love You").
Regardless, whether you're a fan of Kimbra's golden pipes and candy-coated pop songs or DEP's blood-curdling screams and ruthless math-core carnage, this collaboration is sure to turn some heads. I'm sure with their "Good Intent," and a "Two Way Street" of mutual musical appreciation, Kimbra and Weinman's "Sugar Coated Sour" results just might be "The Perfect Design." See what we did there?
More Like This: