Sound and Vision: Pop's Greatest Gender Benders – Songs That Sound Better Sung By the Opposite Sex
One of the best releases of 2012 to date is Boys Don't Cry, an album of covers recorded by Anglo-Pakistani singer-songwriter Rumer (nee Sarah Joyce). As a vocalist, Rumer is soothing and smooth, strictly middle-of-the-road enough to earn her an invitation from U.S. President Barack Obama to perform at the White House in May, the month her album came out " but that's not to say she doesn't have a slightly subversive streak.
After all, who chooses to release a collection of remakes for their second full-length studio album. (Rumer's 2010 debut, Seasons of My Soul, earned her widespread acclaim, two Brit Award nominations, and a platinum certification in the U.K.)
Then there is the theme of Boys Don't Cry (whose title was not inspired by The Cure song, which is not among the album tracks): Everything on it was written and performed by male artists in the '70s. Somehow Rumer makes quintessentially guy songs like Ronnie Lane's "Just for a Moment" (about an instant of clarity in a drunken haze) and Neil Young's "A Man Needs a Maid" (title: self-explanatory) sound strong enough for a man but made for a woman.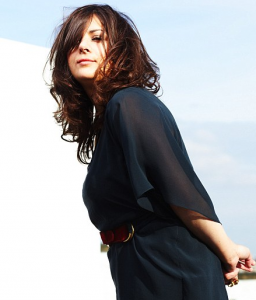 Rumer recently told me during a phone interview (for another piece) that the process of recording an album of songs written by men led to something of a brave awakening " to borrow the title of a Terry Reid song included on Boys Don't Cry. "Men are very afraid," she said, "and more than ever, I think we need more female energy to chill everything out." On these songs, she continued, "I'm going in there with my voice and trying to calm everything down."
In the end, Boys Don't Cry's unifying girl-does-boys thread, one previously employed by Cher on 1995's It's a Man's World and Tori Amos on 2001's Strange Little Girls, makes it one of the best covers albums to come along in some time. What the world needs now is not another great female singer remaking Joni Mitchell's "River" or Carole King's "I Feel the Earth Move," but a Pakistani-born Brit who's brave enough to hitch a ride straight through Isaac Hayes' "Soulsville."
Musical sex changes can be a risky venture, though: Talented as Maxwell is, he just couldn't bring the right balance of empathy and weary dignity to Kate Bush's This Woman's Work. And try as she might (and she tried hard on 2001's tribute album Two Rooms: Celebrating the Songs of Elton John & Bernie Taupin), Kate Bush will never be as convincing a Rocket Man as Elton John. While I prefer male-to-female disco covers like Donna Summer's MacArthur Park and Amii Stewart's Knock on Wood to the original versions recorded, respectively, by Richard Harris and Eddie Floyd, it's more because of the power of disco than the power of female interpretation.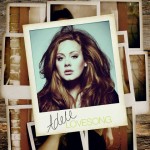 Here are five instances where the gender switch was just as vital to the artistic success of a remake as its musical trappings.
The Cure's Lovesong covered by Adele on 21
Not enough singers cover Cure songs. If I'd had the choice, I would have picked something relatively accessible yet more unexpected than the band's biggest U.S. hit (#2, 1989), like Close to Me or The Walk, for the biggest female singer in the world to remake on 21. I was disappointed in Adele for not taking more of a risk until a friend pointed out the not-so-obvious: She said that when Robert Smith sang Lovesong, it was a little creepy, like a stalker song, but when Adele does it, it's sweet and pure; much closer to, well, a love song.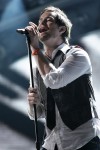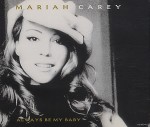 Mariah Carey's Always Be My Baby covered by David Cook on American Idol
Speaking of stalker songs, the moment Cook took one of Carey's silliest love songs and turned it into a grunge-laced ode to obsession, I knew the season seven, 2008 Idol crown was his to lose. Even Carey hersel f" at the time a mentor, now a soon-to-be new Idol judge " was surprised and impressed by what the rock & roll guy had done to her nice little song.
"Always Be My Baby" Mariah Carey
"Always Be My Baby" David Cook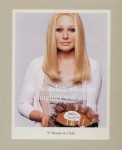 Eminem's "'97 Bonnie and Clyde" covered by Tori Amos on Strange Little Girls
A rap song written from the point of view of a homicidal dad reassuring his young daughter while disposing of the corpse of her mother, whom he just murdered, is not exactly something you'd expect a female singer-songwriter to add to her must-cover list. But then Amos is not your average female singer-songwriter. She once wrote a song " "Me and My Gun," from her 1992 debut Little Earthquakes" " about her memory of being raped. By shifting the narrative to the dead wife's point of view, she transformed Eminem's rap into a haunting elegy, a spoken (in a near-whisper) murder ballad that made all parties involved something dangerously and frighteningly close to sympathetic.
"'97 Bonnie and Clyde" Tori Amos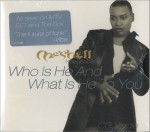 Bill Wither's Who Is He and What Is He To You? covered by MeShell Ndegeocello on Peace Beyond Passion
Ndegeocello offered such a vocally faithful rendition of the original that she didn't even bother to change its articles, putting her 1996 take on Bill Withers' tale of sexual jealousy, from his 1972 album Still Bill, squarely ahead of its time. Under the influence of Ndegeocello, who is bisexual, it became a declaration (in the form of a question) by a woman worried about losing her guy to a guy, or her girl to a guy, a year before Anne Heche and Ellen DeGeneres, and years before Queer As Folk, The Kids Are All Right, and Frank Ocean made flip-flopping sexuality almost fashionable.
"Who Is He and What Is He to You?" Bill Withers
"Who Is He and What Is He to You?" MeShell Ndegeocello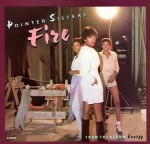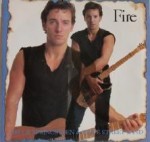 Bruce Springsteen's Fire covered by Pointer Sisters on Energy
It was impossible for me to believe that Springsteen wrote this 1979 Pointer Sisters hit until he recorded a live version for 1986's Live/1975-85. Obviously, the guy who wrote his 1984 Born in the U.S.A. single Cover Me for Donna Summer, and whose Pink Cadillac (the B-side to Dancing in the Dark) was turned into a Top 5 hit by Natalie Cole in 1988, excels at tapping into female power. But, brilliant as he is, he can't duplicate it. More than 30 years later, the smoke signals from Pointer Sisters' #2 single are as powerful as ever, never failing to leave me reaching for the alarm.
More like this: