Jekyll & Hyde: Rockers And Their Alter Ego Side Projects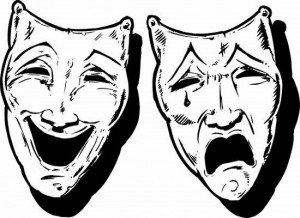 It's always interesting to find out that one of your favorite artists, known for a particular genre, is quite talented in another style of music. Sometimes fans get so used to a person as a specific character fulfilling a familiar role that, at times, it can be a surprise to hear the musician's alter ego. Often times though, it can be and eye-opening experience, creating crossovers and introducing listeners to a new style of music that they would have otherwise been oblivious to. So, with that in mind, I'd like to acknowledge and pay respect to a few eclectic rockers who have challenged their fanbases with side-projects that are almost polar opposites from their main work. Some you may know, others may surprise you. In the end, you may feel inspired to finally start that pseudo-electronic jazz fusion folk band you've been dreaming about for so long.
Dallas Green: Alexisonfire vs. City & Colour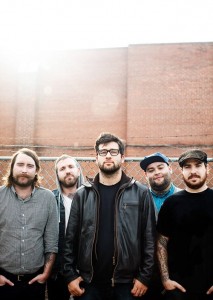 Possibly one of the most talented and successful crossover artists is Canadian indie superstar Dallas Green, who has balanced two very different music careers over the past decade. His band Alexisonfire was a post-hardcore outfit from St. Catherines Ontario that formed in 2001 and eventually grew to be one of the most world-renowned bands in the indie/heavy rock music scene with four full-length studio albums and countless international awards and nominations before their split in 2011. As one of two guitarists and one of three vocalists in the band, Green has always been a defining member of Alexisonfire, noted for his seemingly flawless and soulful singing voice. It may have been no surprise to AOF fans then, when he decided to release his first solo acoustic album, Sometimes, in 2004 under the moniker City & Colour (Get it? Dallas = City, Green = Colour). With the popularity of Alexisonfire backing him up, what started as just some songs he had kicking around eventually turned into a full-fledged career as City & Colour took off with the 2008 sophomore release Bring Me Your Love, a soulful and stripped down foot-stomping indie/folk album. Green was not prepared for the international popularity and demand he would receive for this project, which lead to a busy and stressful lifestyle balancing both bands. That's why in 201o, after releasing his third record, Little Hell, he decided to call it quits with Alexisonfire and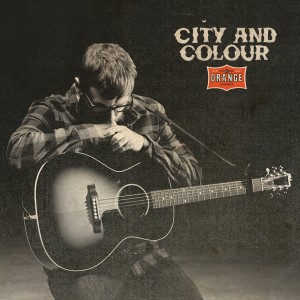 pursue City & Colour full time. But you gotta give him credit for baring through it while he did. Touring for 8-12 months out of the year ain't easy for no man, let alone one with two different bands. Plus, in the process of doing so, he may have given many hardcore AOF fans a newfound appreciation for lighter folky music while many indie/folk City & Colour fans may have become more open to the idea of hardcore. However, before Green can continue further down his current path, he and Alexisonfire will be reuniting one last time for a farewell tour in December, which is sure to attract an eclectic audience.
Frank Turner: Solo Career vs. Mí¶ngí¶l Hí¶rde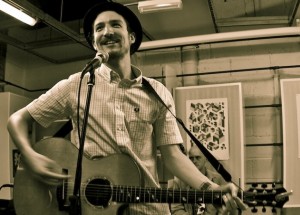 Meanwhile across the pond, as Dallas Green was switching from hardcore to folk, English singer and guitarist Frank Turner had just the opposite in mind. Since his debut solo album Sleep Is For The Weak in 2007 he has skyrocketed to international fame as an acoustic folk/punk artist, with countless tours around the world and four full length releases in just four years. However, unbeknownst to many Frank Turner fans, the artist got his start as the frontman in a post-hardcore band called Million Dead from 2001-2005. Now, to the surprise of many new fans who only know the him as a pop-rock/folk artist, Turner has started a new hardcore/punk band called Mí¶ngí¶l Hí¶rde. In this recent side project, the musician known for his melodic singing voice, is now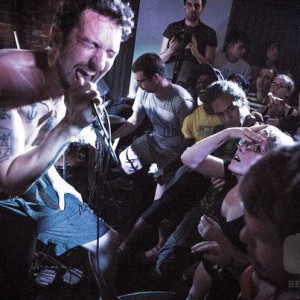 screaming as a frontman for the three piece whose recent debut recordings are gritty and punk as hell, reminiscent of early 2000s hardcore bands like Refused. While Frank is still going strong with his solo career, Mí¶ngí¶l Hí¶rde is shaping up to be quite an awesome side project that pushes his already established punk attitude just a little further to where many of us have always wanted him to go. However, it is not for the faint of heart, and it may be a harder pill to swallow for those who like his more "accessible" material. Either way, we will all certainly learn a thing or two about Turner's roots.
Ben Weinman: The Dillinger Escape Plan vs. DJ Career
Distinguished for his complex, seizure-inducing, and unparalleled guitar-playing, Ben Weinman is the lead guitarist and only original member of the progressive metal/math-core band The Dillinger Escape Plan. Since their inception in 1997, Weinman has been the one and only constant, among a slew of lineup changes, that has held the band together for the past 15 years. With their meticulous yet sporadic time signatures, organized yet chaotic song structure, and intensely spastic yet calculated musicianship, Dillinger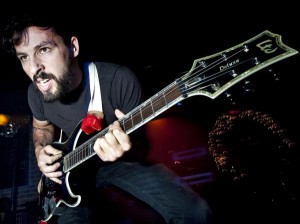 became the frontrunner and archetype for the genre. Their music is the result of acute musical proficiency mixed with an unforgiving and reckless attitude. But contrary to this reputation, Weinman and crew have also been known to push the envelope with eclectic song-writing and influences ranging from jazz to pop (check out their cover of Justin Timberlake's 2002 hit single "Like I Love You"). These days, while still wreaking havoc all over the world with Dillinger, Weinman utilizes his down time as a DJ, performing at shows/clubs and creating remixes of other rock bands' music. When I first heard this I was surprised… until I remembered that the guys in The Dillinger Escape Plan have always done whatever they want, like incorporating synths and electronic effects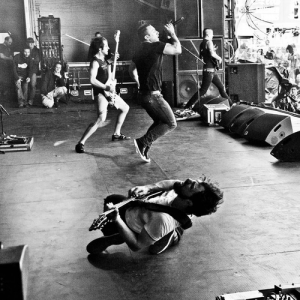 into their music. While it may be a bit of a challenge for metal-head Dillinger fans to get into Weinman's more electronic work with an open mind, they might find themselves fascinated by a new form of calculated complexity. Weinman's electronic music fans might also be pleasantly surprised by the energy and intensity of Dillinger's music. And if that's not enough to defy expectations, in the coming year Weinman will be collaborating with Australian pop star Kimbra, which is sure to yield some interesting results from the musicians as well as some interesting reactions from fans.
Of course, there are always plenty of musicians who want to branch out and express themselves, but few have been as successful at this crossover as these rockers. Another similar case includes Sonny Moore, originally the vocalist of metalcore band From First To Last but now known around the globe as the infamous dj and dub-step frontrunner Skrillex. Also Flea, the bassist of Red Hot Chili Peppers recently released his first solo album, which is an experimental mix of post-rock and jazz. Artists like this keep the music world interesting and keep listeners on their toes. Some people become so committed and attached to one type of music, that they may also become closed-minded or ignorant of other genres. That's why it's great when our musical heroes defy our expectations and challenge the listeners to step outside their comfort zone and experience something new. Our favorite musicians are not one-dimensional, and we shouldn't be either.
More Like This: