Tegan And Sara Stream New Song, "Shock To Your System"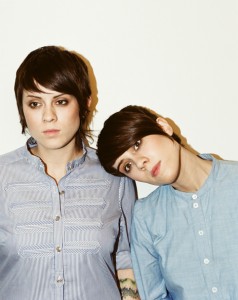 In anticipation of the January 29 release of their seventh LP, Heartthrob, Tegan and Sara are streaming a new song from the record entitled "Shock To Your System," via Vanity Fair. According to Sara Quin, the song was written during the depths of winter in Montreal and the lyrics are an interior dialogue between the part of me that was transfixed by my loneliness and the other part of me that was ready to get over it. With thumping drums, swelling synths, and the twins' mesmerizing vocals, the song is another stunner, portending good things for Heartthrob. Check out the new tune here.
Check out OurStage act Vic and Gab if you can't wait for the new Tegan and Sara album.
More like this: