Congratulations Jes Hudak, Winner Of The Ernie Ball Indie Pop Competition!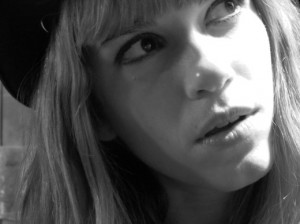 You spoke, we listened, and now the results are in. The winner of the Ernie Ball Indie Pop competition, and a year's supply of strings and accessories from Ernie Ball is Jes Hudak.
Buoyed by her success on Bravo's Platinum Hit, and gaining a faithful following in the land down under, Hudak has amassed a fan base that extends much further than Australia. How did she do it? The answer is apparent in her winning song, "All Mine," which received massive praise in the Indie Pop Channel last month.
But this victory should come as no surprise to longtime fans of Hudak's talent, not to mention regular Plugged In readers. After all, it wasn't that long ago we featured her as our Pro Artist of the Week.
You can check out  "All Mine" below.