Exclusive Q&A: Red Cafe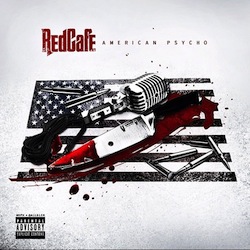 Bad Boy's Red Cafe has been one of hip-hop's best kept secrets for the better part of a decade. 2013 will see the release of his label debut, but for now the emcee has offered a new American Psycho mixtape to maintain the hype generated from recent appearances on tracks from the likes of French Montana until the official release. Click here to stream and download American Psycho.
Recently, OurStage had the opportunity to speak with Red Cafe about American Psycho, the people the who helped create it, and the advice he has for young talent trying to make it in music. You can view a video interview and/or read his responses below.
OurStage: Tell us about your recent mixtape release.
Red Cafe: I had another mixture come out, called American Psycho, on 12/12/12. It's just another illustration of Red Cafe in real life. Getting you closer and closer to the debut of my first album ever. There are a lot of great co-stars on the mixtape that help bring that illustration to life¦it's just that time.
OurStage: Who are some of the producers and artists you worked with on this project?
Red Cafe: American Psycho has Young Chop, Soundsmith out of Canada, Refer on there, Cashflow out of DC. I got a lot of young guys on here man, you know? I'm showcasing new guys, you know? I want my sound to be fresh and to not follow anyone else's sound. I tend to go through my own shit.
As far as artists, I got French Montana, Fabolous, Los, Fat Trel, Chief Keef, Game, 2 Chainz, T-Pain, Jeremih, Trey Songz. I got some big joints on there, and a few with new people. I think you're really going to enjoy it.
OurStage: Bad Boy Vs. Bad Boy 2.0?
Red Cafe: The biggest difference between the old Bad Boy and the new Bad Boy¦Well, you know, staff-wise, it's a lot of the same people. It's a different time, so the music is different and our approach is different. We're going to take over the game the same way though. It was done before and it's going to be done again. The guys who were part of the old Bad Boy were legendary. I don't even need to name them because you know them. The whole brand was dope, you know, and it's an honor to be a part of that legacy. I also think the city is excited about what we doing. Me, French, UGK.
OurStage: Any thoughts you'd like to share on working with artists from OurStage and/or working with new talent?
Red Cafe: I've been able to work with a few artists that have come out of OurStage. Like Fat Trel, you know, they just have something special. I look for that kind of energy in new artists because it helps get me excited. They've got passion, drive, and a lot of that is different from what is out there right now. They're grinding hard and I respect that. The game ain't easy, so it might not happen in six months or six year, but if you keep pushing people will notice what you're doing.
(We recommend watching in HD for maximum audio clarity)
More like this: