Music To Benefit Victims Of The Boston Marathon Bombing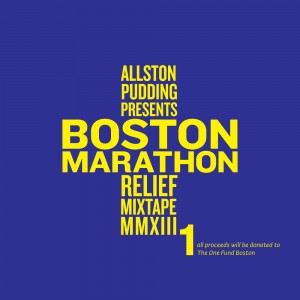 Click here to donate and download a great playlist to help victims of the Boston Marathon bombing.
OurStage is grateful to be an international hub for musicians and music fans, who are looking to share and connect with something new. But we also have a soft spot for our hometown of Boston, MA, one of the world's most vibrant music communities. Like the rest of the world, that community was shocked on Monday to learn of, and in many cases to see firsthand, the horrifying disturbance of one of our biggest and best days – Patriot's Day and the yearly running of the celebrated Boston Marathon.
As readers probably know, there are many victims today, and as a city and a nation, we are reeling. But as many have already pointed out, if someone was hoping to terrify us, they failed. Within moments of the blasts, average people became heroic, rushing to aid the victims, running toward the danger. Runners continued past the finish line to give blood, locals opened their homes to visiting marathon participants with nowhere to go, restaurants and bars sheltered all comers, and police and medical personnel performed at the highest level.
And the rest of us, like you, just want to know what else we can do. Well, what we do is music. Of the many memes that have made the rounds of social media in the last several days, one quote spoke brilliantly to us: "This will be our reply to violence: to make music more intensely, more devotedly than ever before." – Leonard Bernstein.
In that spirit, our friends at the popular Boston-centric music blog Allston Pudding worked quickly to compile a fantastic playlist of local music that could be offered for download to benefit the victims of the bombing. They put out a call for submissions, and the response was overwhelming, and they finally cut it off when they reached 130 tracks. So now, you can donate anywhere from $1 or more to get 130 tracks of eclectic, quality independent music, knowing that 100% of your donation is going to The One Fund Boston. Download it RIGHT HERE.