Warped Tour 2013 Compilation Artwork And Track List Revealed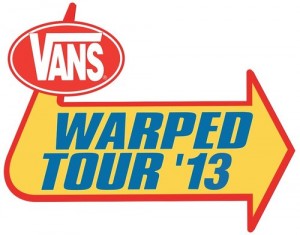 Van's Warped Tour 2013 is quickly approaching, and though there will be no OurStage.com stage this year you can rest assured we'll be bringing you the big stories from the festival all Summer long. This morning the artwork and track listing for the latest Warped compilation appeared online, and guess what? It rocks.
Featuring Oli Sykes from Bring Me The Horizon on the cover, the latest Van's Warped Tour sampler feature fifty songs from the latest and great acts the alternative music community currently has to offer. Never Shout Never, Driver Friendly, We Came As Romans and more make an appearance. Take a look below the jump for the entire tracklist. The compilation will hit stores June 4.
Tickets are still on sale for Warped Tour so be sure to head on over to their official website to grab some while you still can.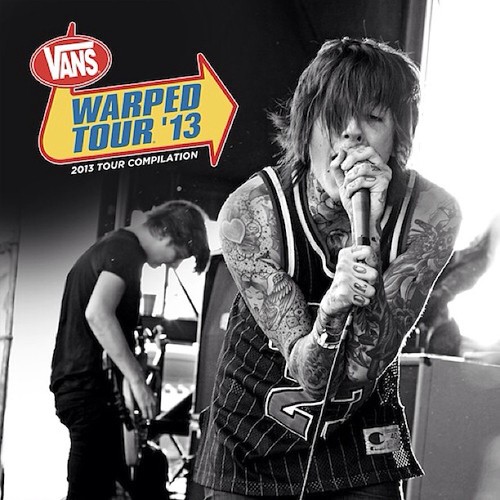 Disc 1
1. Never Shout Never " All Mine
2. The Summer Set " Boomerang
3. Go Radio " I Won't Lie
4. Action Item " Good or Bad
5. Goldhouse " Nothing To Lose
6. Itch " Sun Goes Down
7. MC Lars " Flow Like Poe
8. Sleeping With Sirens " Do It Now, Remember It Later
9. Set It Off " Nightmare
10. Memphis May Fire " Vices
11. Crown The Empire " Children of Love
12. Woe, Is Me " I Came, I Saw, I Conquered
13. Forever The Sickest Kids " Chin Up, Kid
14. The Beautiful Bodies " She's A Blast
15. VersaEmerge " No Consequences
16. Big Chocolate " Blue Milk
17. Shy Kidx " Orion
18. Five Knives " All Fall Down
19. Young London " Broken
20. For The Foxes " We're Coming Up
21. Anarbor " Damage I've Done
22. Driver Friendly " Ghosts
23. Beebs and Her Money Makers " Hand Out
24. Mighty Mongo " Myth Head
25. The Bunny Gang " The Reckoning
Disc 2
1. Bring Me The Horizon " Go To Hell For Heaven's Sake
2. Citizen " The Summer
3. The Used " Put Me Out
4. The Wonder Years " Cul-de-sac
5. Real Friends " Late Nights In My Car
6. The Story So Far " Empty Space
7. The Swellers " Let Me In
8. Letlive. " Banshee (Ghost Fame)
9. Defeater " Empty Glass
10. We Came As Romans " Hope
11. Black Veil Brides " In The End
12. The Black Dahlia Murder " Into The Everblack
13. Silverstein " On Brave Mountains We Conquer
14. The Early November " Tell Me Why
15. The American Scene " Blood Orange
16. Man Overboard " Heart Attack
17. Mixtapes " Everything's Eventual
18. Motion City Soundtrack " Timelines
19. Allison Weiss " One Way Love
20. Forever Came Calling " If Bukowski Could See Me Now
21. Handguns " Stay With Me
22. Big D and the Kids Table " Social Muckery
23. Middle Finger Salute " All Aboard the Friend Ship
24. Strawberry Blondes " Nothing Left to Lose
25. The Exposed " Sleeping's a Waste of My Youth