Bang, You're Dead: OurStage Artist Of The Week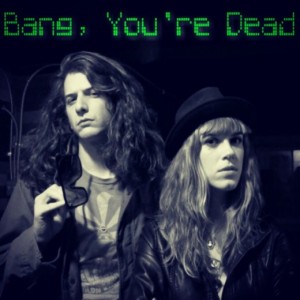 We love us some Jes Hudak. The upstate New York singer-songwriter has been a stalwart member of the OurStage community for years and is a frequent winner, including four #1 chart placements, a #1 on Best of the Best, a prize from Ernie Ball, and a spot on 2010's Lilith tour. Meanwhile, she's been growing herself a faithful fan base, and she nabbed a spot on Bravo's Platinum Hit, which exposed her to an even larger audience.
So imagine our delight when we came across a killer track by a group called Bang, You're Dead only to find that it's a collaboration between Hudak and DJ/producer Quickie Mart. Together, they are this week's Artist of the Week.
On the track Alive, Quickie Mart has created a lush new context in which Hudak can stretch out, parlaying her melodic tendencies, lyrical skill, and vocal power into a hypnotic, hip-hop influenced groove. On Arizona, rapper Dez Hope steps in to provide a counterpoint to Hudak's soulful hook, each riding a deep and moderately-paced beat. Both tracks incorporate elements ranging from ˜70s soul through ˜90s trip-hop and to contemporary EDM.
And though these two tracks alone (ok, plus a remix) are enough to keep us occupied for a while, Bang, You're Dead are not resting. Take a trip over to their Facebook page, where they're teasing the October 1 release of their full-length, titled Late Nights, with some official leaks and free downloads, including remixes.