Juston Stens And Pete Donnelly Announce Tour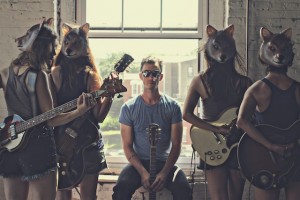 Former Dr. Dog drummer Juston Stens and his band, The Get Real Gang, along with current Figgs bassist and songwriter Pete Donnelly (and his band, The Wise Easy) have announced a tour of the Southeastern US this month.
The two Philadelphia musicians, both best-known for their long-running bands, are both supporting new albums. Stens' Share The Road features songs co-written with friends as he made a cross-country motorcycle trip, after leaving Dr. Dog. These friends include members of Wilco, Spoon, and Giant Cloud, as well as a couple of his former Dr. Dog bandmates.
Donnelly released Face The Bird this past summer and has been touring solo, off-and-on, ever since. The album features a collaboration with Shelby Lynne and takes The Figgs' guitar-pop in an eclectic new direction.
The tour kicks off November 13th. See the full list of dates after the jump.