Congratulations To Hightowers, The Latest 'El Headliner' Winner!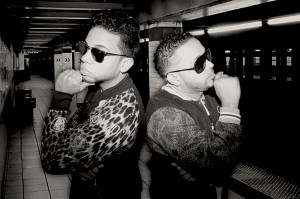 Congratulations to our latest El Headliner winner, Hightowers. Consisting of members D.J. Flip & P-Haze, otherwise known as Jose M. Martinez (D.J. Flip) and Luis Eduardo Sime (P-Haze), Hightowers are an international reggaeton duo who have already made a big impact on the music world, including our Tr3s Latin Music Channel. They're destined for great things, and their grand prize " spotlight features on Tr3s Network's Top 20, Music My Güey, Descubre y Download, and Blogamole " will certainly help them inch closer to their dreams. We're excited to be assisting Hightowers on their journey, and look forward to seeing what they accomplish next.
You can enjoy the winning song, "Quiero Que Sepas Hightowers," below.