Kewin Cosmos Is The Newest Tr3s "El Headliner"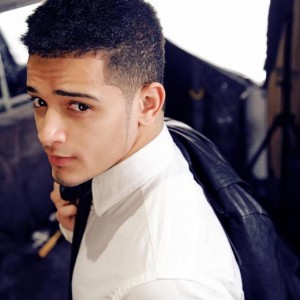 We had a great 2013 partnering with Tr3s Networks to discover and expose the latest in emerging Latin music. Let's look back one last time to announce the winner of the Tr3s "El Headliner" Competition, Kewin Cosmos.
With a diverse set of influences that include Marc Anthony, Juan Luis Guerra, Ricardo Arjona, Sin Bandera, Usher, Jamie Foxx, Brian McKnight, and Celia Cruz, it's no wonder that the judges, including special guest judge Toby Love, found Cosmos' smooth blend of Latin elements into pop music so compelling. Though the field of the El Headliner channel was competitive, his song "Imaginate" stood out for it's balanced approach to modern Latin pop, not to mention Cosmos' natural talent as a singer.
Cosmos will get spotlight artist features on Tr3s' show Top 20, as well as Tr3s.com's Music My Güey, Descubre & Download, and Blogamole. Stay tuned for the next edition of El Headliner, coming soon.
More like this:
Congratulations To Hightowers, The Latest ˜El Headliner' Winner!
Congratulations To Mateo, The Latest ˜El Headliner' Winner!
Soundtrax: Viva La Fiesta