HBO's 'Girls' To Feature New Songs By Beck, Lily Allen, And More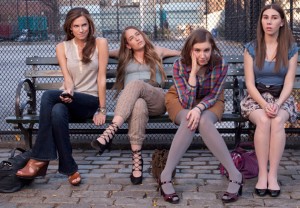 HBO's third season of Girls premiered last night, and with the new season will come a slew of new songs by Lily Allen, Jenny Lewis, and Miguel, along with a new Beck song that will debut prior to his upcoming album release.
"The Jenny Lewis [song] scores a very emotional moment that happens in the second episode," explains music supervisor Manish Raval, "where the case is reunited with Jessa. I love the song, I love the moment, I love the last image of that moment. I think that's my favorite spot of the season," he said. "This season, a big chunk of an episode is based around a Harry Nilsson song. It's something we haven't done before … we have an episode this season that has an artist covering a Warren Zevon song. There isn't anyone who we wouldn't use. I think that's the rule with this show; there should be no rules."
Catch the new tunes Sundays at 10pm on HBO.
More like this:
Beck Sued For Property Damage To ˜Inglourious Basterds' Actor's Mansion
Beck Covers John Lennon's Love
Beck's ˜Morning Phase' Track Listing