Lady Lamb Loses The Beekeeper, New Album Out Now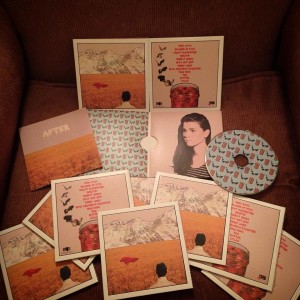 Lady Lamb the Beekeeper is now officially just Lady Lamb. While we will always silently add "the Beekeeper" in our minds, we understand the move, considering "Lady Lamb" has become the shorthand anyway.
Whatever she's called, Aly Spaltro, continues to amaze with her deep, dense lyrics, her commanding voice, her aching melodies, and her adventurous production. All of this is on display on her newest album After, which is available now in the US. Europe will have to wait until June 19 to get their copies.
Catch her on tour: