Chris Fields Drops "Crown"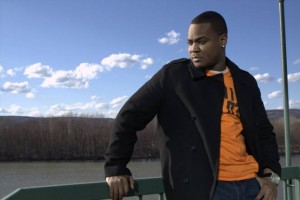 Hard to believe it's been over 5 years since we first heard Brooklyn's Chris Fields, whose Phantom Muzik album was in heavy rotation for a long time at OurStage HQ. He caught the attention of OS fans again this summer with a win in June's Urban Finals category, and we played his track "Loving You" on the OurStage on Amazing Radio show the next month.
In addition to "Loving You," Fields has also released the singles "Let Me See It" and "Put In Work," all of which are expected to be on his forthcoming album Dreams Are Forever. While a release date has yet to be announced, Fields is keeping fans satisfied with yet another brand new track, this one called "Crown" (prod. by Rascal & AYO). This one's based on a simple but menacing horn sample, with an even more intense chorus. Can't wait for the full-length.
More like this:
Top Artists For June 2015
A BEAT GROWS IN BROOKLYN