Ciph Boogie Returns With New Single, EP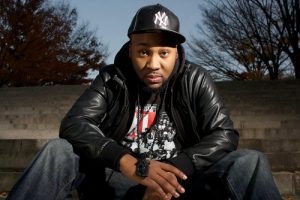 In advance of the release of his newest EP, the highly-anticipated Sometime In New York City Vol. 2, the great Ciph Boogie, a one-time Artist of the Week here, and winner of our ESPN Main Event competition, has dropped the single, "Hatlow." It's a pulsating loop with a vintage vibe that sets the scene for Ciph's fireworks flow. He came here to make some noise, my people, let's go.
"Hatlow" was produced by Chris Prythm, and we'll have more on the EP when it comes out.
More like this:
Ciph Boogie: Artist Of The Week
All The Way Up By Jae Apollo
Ciph Boogie Knocks Out Opponents In ESPN "Main Event" Competition