Skypp Releases New LP 'Jaffe'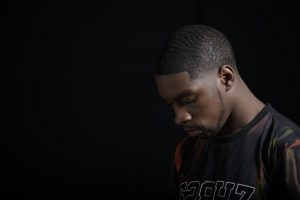 [8/1/16 Updated with new video below.]
A frequent presence on the OurStage charts, Skypp has just released a new album, Jaffe. Named in honor of Skypp's childhood friend, who was killed by gun violence in 2011, the album pays tribute to his friend's positive humanity, "As a friend, brother, and son," which Skypp projects here as the glue that should bind us all. The first single, "Horns & Halos," dropped back in December.
Skypp's uploaded two additional songs from the album here:
Watch the video for "Bottled Water."
And here's an in-studio interview about the album, featuring some behind-the-scenes footage:
Follow @Skypp317
More like this:
Edidion Takes Back The "Power"
Carlos Ferragamo Delivers "The Appetizer"
'Songs For Charles' by Joel. (aka MaG)