Chris Fields: 'Dreams Are Forever'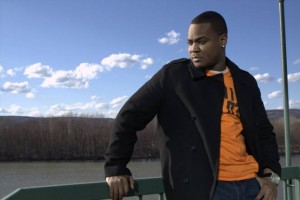 Rapper and producer Chris Fields has released his brand new full-length, Dreams Are Forever, a 12-track tour-de-force that follows a series of singles released over the last year or so. While those singles were initially expected to be part of the final album, Fields output since he started recording near the end of 2014 has been such that Dreams Are Forever is primarily fresh material. "Crown," which we wrote about when it dropped back in September 2015, is the familiar track, and still dominates with its confidence and snaking melodies. Fields contrasts a track like that one, which he characterizes as full of bravado, with others that allow more vulnerability, like "Visionary," "Therapy," and the title track. He sees this as part of the natural progression into adulthood, and as an artist, he says, "I'm just really letting people into my mind – what I think of and go through as a man." Dreams Are Forever is a record of that progression.
No tour dates have been announced yet, but you can listen to the full album below. Follow @CdotFields.
More like this:
Chris Fields Drops "Crown"
Carlos Ferragamo Debuts "Round One" Video, New EP
A BEAT GROWS IN BROOKLYN