Chase Gassaway Reimagines The Lumineers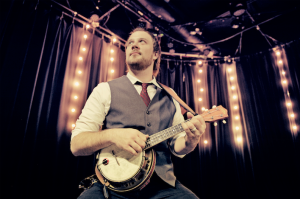 Austin TX singer-songwriter Chase Gassaway took a stab at some songs by friends and musical compatriots and ended up with a full album of covers, spanning from local Austin bands to classics like The Temptations. When it came to The Lumineers' break-out hit "Ho Hey," Gassaway abandoned the upbeat folk attitude of the original and went dark and introspective. The result is a completely new read on the song, bringing out the obsessive, haunted lyrical content. Unassuming and atmospheric, this version is frankly an improvement on the more breezy original.
The new album is called A Fly Can't Bird, and is out February 24th.
More:
Michael Kiwanuka Reschedules N. American Tour
The Deloreans Cover The Grinch
Chris Pureka's 'Back In The Ring'