Tender Warrior: Lady Lamb's New EP And Tour Dates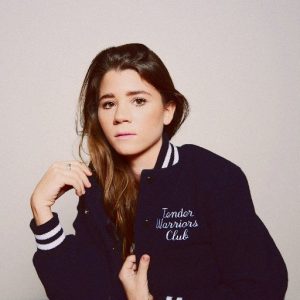 Lady Lamb is the the midst of a wide ranging tour in support of her new EP, Tender Warriors Club. At seven tracks, running 34 minutes, less prolific artists might call this a full length album and be done with it. As for Lady Lamb, the artist also known as Aly Spaltro seems content to give us all that she's creating and thinking, however long or heavy it might be. Technically an EP, Tender Warriors Club feels more than anything like a snapshot of the individual, vulnerable and uncertain, at this moment in time. Intensely personal rather than overtly political, it is nonetheless a "manifesto," as the artist writes on her website:
STRIVE TO
find the courage to be sensitive
 be emotionally vulnerable
connect
create
grow
be comfortable with & embrace solitude
never compromise their integrity
explore
 be true
be kind
practice self-acceptance & self-love
give an honest effort
forgive
be present
be patient
be transparent
Lady Lamb's current tour is hitting some smaller venues as well as living rooms across the country. See all of the tour dates with ticket links here. The EP is available now via Mom + Pop Records. Order vinyl here.
More:
Lady Lamb On World Cafe Live
Lady Lamb Loses The Beekeeper, New Album Out Now
Frontier Ruckus Is "Positively Freaking"