Presenting Neon Void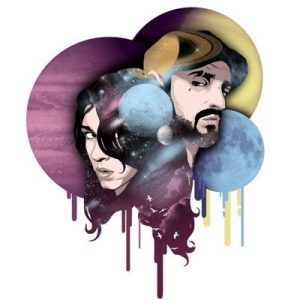 We are shamefully late to the party on this one. We've just discovered that one of our favorite singer/songwriters, Jes Hudak, has formed a new group, Neon Void, along with rapper and singer Roan Smith (aka Know One). Hudak writes and produces (as "Ponymane") in addition to singing and playing piano, while Smith contributes rhymes along with some excellent graphic design. Almost as impressive as the music is the fact that they collaborate from different cities; Hudak in Brooklyn and Smith in New Orleans. The duo's single "Can't Have You" was released back in December. While that means we've missed a couple of months of enjoying this, hopefully it also means we won't have to wait too long before the next single drops.
More:
Jes Hudak And Corvyx Duet On Nirvana's "Heart-Shaped Box"
Bang, You're Dead: OurStage Artist Of The Week
Congratulations Jes Hudak, Winner Of The Ernie Ball Indie Pop Competition!