Shawndrell, Brittany Campbell, And Nikki Lynette Featured In Spike Lee's 'She's Gotta Have It'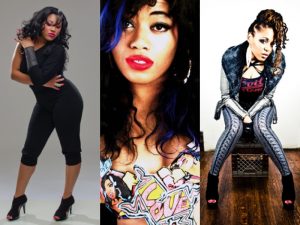 Three prominent members of our artist community here at OurStage are featured in the new Spike Lee series She's Gotta Have It on Netflix. Soulful R&B singer Shawndrell, winner of multiple chart awards on OurStage, had her song "Save Yourself" added to episodes five and six of the new show, which is a reimagining of Lee's groundbreaking 1986 film of the same name.
Multi-talented New York artist Brittany Campbell, who plays the character Black Diamond in three episodes of the new comedy series, is featured on the soundtrack as well, with her 2016 single "Buzz" (watch her great video for the song, below).
Lee also selected Nikki Lynette's "My Mind Ain't Right," after personally inspiring and encouraging the singer and songwriter to begin a new phase in her creative life. When we spoke to her back in September, Lynette told us, "Spike is the ultimate storyteller, and he is always super excited about everything he is working on. Being around him made me feel like maybe I could be passionate about music again if I just told a story that would be bigger than me, the way Spike does." (Read our full interview here.)
More:
Happy Songs About Unhappy Things
Brittany Campbell's "Mean" (Lyric Video)
Sexy Darth Vader