Video Of The Month: "HATELOVE" By Chris Fields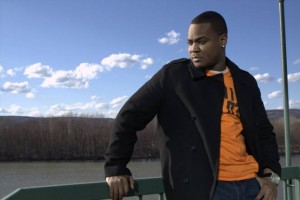 The secret weapon of "HATELOVE," the new video from Brooklyn rapper Chris Fields, is the looming twilight that surrounds him as he spits straight to camera in a one shot. As the video progresses, and Fields moves around a city rooftop, both the tone of the song and the visual atmosphere move with him. The sky grows more brilliant and the clouds darken with the setting sun, while dramatic, ascending vocal samples kick in on the second verse, to complete the shifting mood. "HATELOVE" was directed by RizeOptix.
"HATELOVE" is now our Video of the Month, also streaming on our homepage.
More:
Chris Fields' "Crown" Video
Dontae, "Signals"
JugState's "Ambition"