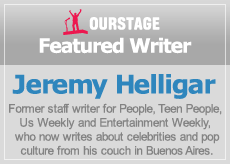 There's famous, there's infamous and there's Kanye West. The hip hop star embodies both while somehow transcending them, too. What other rapper in the history of the world can claim to have brought about the worst moment of a US President's term as, according to George W. Bush, West did when he accused him of not caring about black people following the national government's delayed response after Hurricane Katrina pummeled the US Gulf Coast in 2005.
Like Eminem and Jay-Z, West is a rap rarity, successfully negotiating the tightrope that connects commercial and critical success with street cred. Pop Star Kanye has sold millions of albums and in seven years, made a dozen trips to the Top 10 of Billboard's Hot 100 singles chart, produced music for Brandy and Mariah Carey, and collaborated with Madonna and Maroon 5's Adam Levine. Meanwhile, Critical Darling Kanye has won fourteen GRAMMYs and seen three of his first four albums nominated for Album of the Year. His fifth effort, My Beautiful Dark Twisted Fantasy, released on November 22, has received unanimous praise, and Rolling Stone gave it a rare five-star review. And Street Kanye, as producer and/or performer, gets to keep company with the likes of Lil Wayne, Eminem and Jay-Z"with whom he'll release Watch the Throne in 2011"on record.
Then there's a fourth side to West, the one that too often overshadows all the others: Troublemaker Kanye. He's the poor sport who doesn't know how to lose gracefully, or silently, and stormed the stage at the 2006 MTV Europe Music Awards when Justice and Simian's "We Are Your Friends" won Best Video over his "Touch the Sky." The conspiracy theorist who screamed racism and threatened to never again attend the MTV Video Music Awards in 2007 when Britney Spears was chosen to open the show over him and he lost in all five categories for which he was nominated.
He's the controversy-baiting narcissist who posed as Jesus Christ on the cover of Rolling Stone in January of 2006 (complete with a crown of thorns) and whose latest album cover features an animated nude West being straddled by a winged female, also naked. The outspoken challenger of authority who slammed President Bush on national television during the live broadcast of the Concert for Hurricane Relief benefit for victims of Katrina. The reportedly drunken fool who most famously (and infamously) interrupted Taylor Swift's Best Female Video acceptance speech (for "You Belong With Me") at the 2009 MTV Video Music Awards to anoint competitor Beyoncé's "Single Ladies (Put a Ring On It)" clip "one of the best videos of all time."
West wouldn't be arguably the most complicated guy in hip hop if he could take it and dish it out in equal measures. He took his lumps after the 2009 VMAs when he was criticized by the likes of Adam Lambert, Kelly Clarkson, Pink and Katy Perry and called an "asshole" off the record by President Barack Obama. And even as the three singles released prior to Fantasy failed to make much of a chart impact, he kept his cool.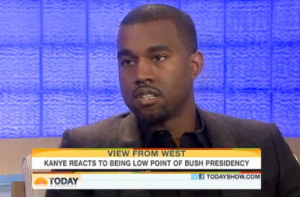 But on November 12, West finally lost it. The man who raised his blood pressure past boiling point?: Today show host Matt Lauer, who, during a sit down with West, dared to show clips of the Taylor Swift incident and the interview in which Bush declared being called a racist by West to be the "all-time low" point of his presidency. Complaining (via Twitter, of course) about the "very brutal" interview during which he admonished Lauer for running the clips, West pulled out of a Today performance scheduled for the day after Thanksgiving and tweeted, "I feel very alone very used very tortured very forced very misunderstood very hollow very very misused."
It's hard to pinpoint the source of West's misconduct. Perhaps he's one of those temperamental talents, capricious and unpredictable, a volcano always on the verge of erupting. Or maybe he's just a bully with extremely thin skin, who screams and runs for cover when the tables are turned against him. There have been rumors of a drinking problem (which some say led to his antics at last year's VMAs). He's had to cope with the sudden death of his mother, Donda, in 2007 due to complications following cosmetic surgery. And after the Today show blow-up, he found himself without an official mouthpiece when his publicist resigned after just three days on the job.
Of course, there's a new record to promote, so the Kanye West Show must go on, temper tantrums, contradictory behavior, brilliant music and all. "I don't hate Matt Lauer. We don't promote hate. That's the whole point!!! I promote love and truth! … All positive energy … all smiles. Much love to Matt and the whole Today Show," he tweeted after his showdown with Lauer. He might never practice what he preaches or do unto others as he would have them do unto him, but then if he did, his beautiful dark twisted fantasy wouldn't be so compelling.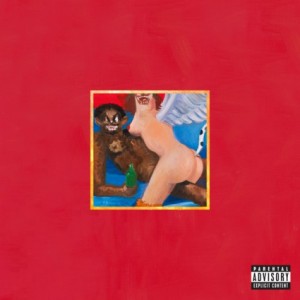 My Beautiful Dark Twisted Fantasy is in stores now.

Jeremy Helligar is a former staff writer for People, Teen People, Us Weekly and Entertainment Weekly, who now writes about celebrities and pop culture from his couch in Buenos Aires.