Time flies, they say, when you're having fun (probably more so when you're having fun in fun.!), and 2012 appears to be whizzing by at a faster clip than usual. Not everyone is having such a blast, though. Yes, these are the best of times"still!"for Adele, but how could they not be? She continues to hover around the top of the charts with 21 more than a year after its release.
What about her brothers and sisters in pop? Here's a scorecard for the first half of 2012.
Winner!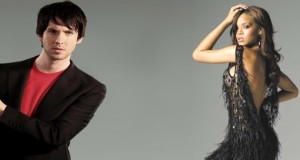 Rihanna with a beat A word of advice to Rihanna: Don't stop the dance. After she spent 10 weeks at No. 1 with "We Found Love""her collaboration with Scottish DJ Calvin Harris and the first single from Talk That Talk, her sixth album" neither Jay-Z (on the album's title track), nor Chris Brown (on the single remix of "Birthday Cake"), nor Coldplay (on whose Mylo Xyloto track "Princess of China" Rihanna appears) could boost Rihanna back into the Top 10.
It took a return to strobe-light pop, with Harris as co-producer (along with Dr. Luke and Cirkut), to give Rihanna her first new Top 10 hit of 2012, with Where Have You Been.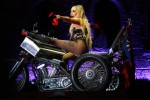 Loser!
Lady Gaga in Southeast Asia The year began pretty quietly for Gaga until she kicked off her The Born This Way Ball tour in Southeast Asia in April. Then everything that could possibly go wrong did. Christian groups in South Korea, where she played Seoul on April 27, slammed her less-than-holy stage antics, resulting in government-imposed over-eighteen age restrictions for the opening-night show. Meanwhile, the protestations of the Muslims in Indonesia led to the cancellation of her June 3 show in Jakarta.
In Thailand, things went from bad to scandalous. First, she incited the ire of locals by touting Bangkok's supply of "fake Rolex" moments after arriving for her May 25 concert there. Then they ripped her apart some more for wearing a traditional Thai headdress with a bikini and for sitting on a motorbike with a Thai flag tied to it during the show. At least she didn't simulate sex with a statue of Buddha.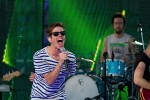 Winner!
White boys with an edge Nothing but the beat isn't just the title of David Guetta's latest album. It's become pretty much a mantra for most of the women in pop (see Rihanna) and many of the artists formerly known as R&B and hip-hop stars (Usher, Chris Brown, Nicki Minaj).
But in reality, it isn't all about the beat. The two biggest No. 1 singles of the first six months of 2012"fun.'s "We Are Young" and Gotye's "Somebody That I Used to Know""are both quirky pop songs that have little to do with the prevailing sound of the times (dance music). Where either act goes from here is anybody's guess, but it's nice to know that in 2012, you can still score a big hit even if you can't dance to it.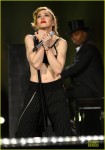 Loser!
Madonna's latest album Okay, so the Queen of Pop is in no danger of being evicted from her throne and sent to the poor house anytime soon. She can still demand top dollar (as in hundreds of them) for mediocre seats and sell out her current MDNA world tour anyway. And her 12th album, MDNA, did debut at No. 1 with 359,000 copies sold in the week after its March 26 release.
Alas, it spent only a pair of weeks in the Top 10 (dropping a record 86.7 percent in week two), and by the time the MDNA tour kicked off in Tel Aviv on May 31, it was out of the Top 100 completely. Meanwhile, Give Me All Your Luvin', the first single, hit No. 10 on Billboard's Hot 100, but it was on and off the charts within two months, and thus far, there's not a follow-up hit within earshot.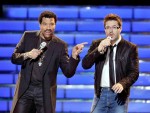 Winner!
Lionel Richie Sometimes it's not where you start but where you end up a few weeks later. Although Richie's latest album, Tuskegee, entered Billboard's Top 200 album chart in the runner-up position to Madonna's MDNA, it didn't stay there for long. It eventually crawled up to No. 1, and by May, it was the second best-selling album of 2012 (with 789,000 copies sold), right behind Adele's 21.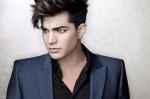 Loser!
Adam Lambert His sophomore album, Trespassing, did debut at No. 1, making him the seventh American Idol contestant to get to No. 1. Unfortunately, Lambert did so with only 77,000 copies sold"the lowest sum for a No. 1 debut since February of 2011, when Amos Lee's Mission Bell began on top with first-week sales of 40,000. And it was only downhill from there. After four weeks on the Top 200 album chart, Trespassing was way down at No. 54.
Where were those Glamberts when Adam needed them? Did they defect to Team Beliebers?