Tyler Bryant & The Shakedown continue to crank out thrilling rock and roll singles, the latest of which is "On To The Next." Tight, dry, and with a heavy dose of fuzz, TB & SD pick up what was dropped off at the end of the '70s-era of heavy rock bands and infuse it with even more edge, some soulful backing vocals, and of course the band's trademark dual guitar fireworks.
The band is on tour through this summer. Find dates here.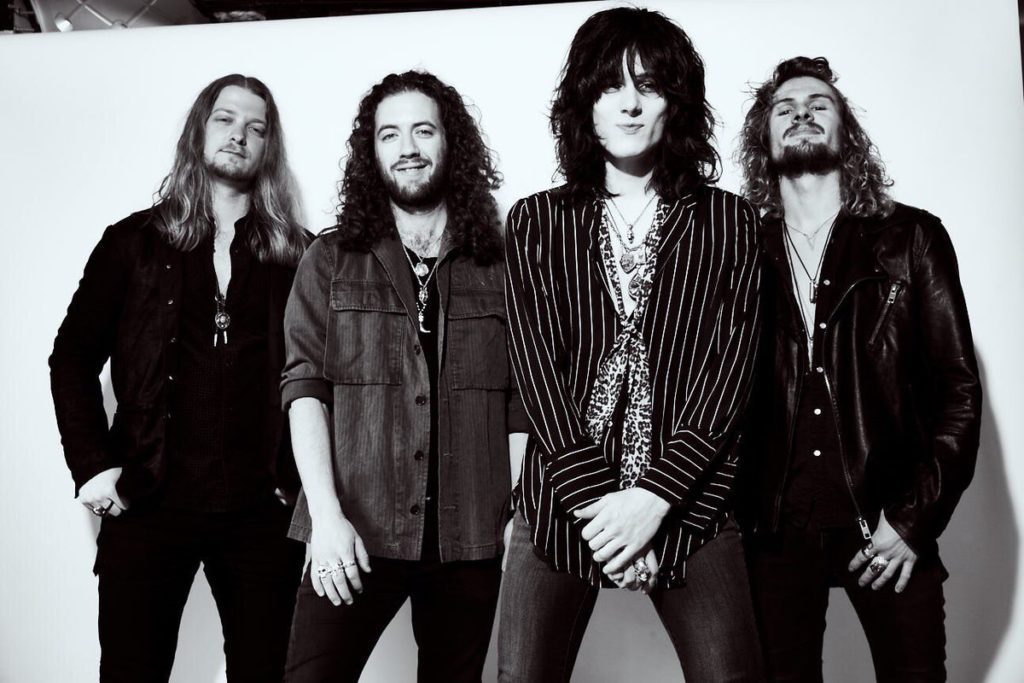 More:
Indigo Lo's "Reload"
Tyler Bryant And The Shakedown Return With Stellar EP 'The Wayside'
Late Cambrian Bring It Back Home With "February"
It's no wonder that Darryl Williams' talents have led to a successful career in the jazz world. Take one listen to his smooth jazz-inspired tracks and we guarantee you'll be feeling mellow in no time. His songs have received multiple placements on The Weather Channel and he's performed with greats including Golub, Euge Groove, Mindi Abair, Peter White and Chaka Khan to name a few. His profile is stacked high with multiple top placements in the OurStage Jazz Channel, and he was recently awarded the Ernie Ball Grand Prize in August for his track "On The Move."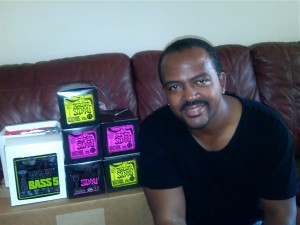 Since it's obvious Williams knows how to make waves in the music business, we asked him to lend an ear to the September Jazz Channel and share his standouts. Check out his selections below and feel free to weigh in on the conversation in the comments.
Nathan Basiuk, "Dance With Me" – "I liked the melody and felt as a musician he was very good and produced his tracks very well."
Patrick Charles, "When The Love Is Gone" – "Patrick obviously used top level musicians and the composition was great."
Brian Oneal,"Mesmerized" – "Another track that I felt was well produced with melody that you hear once and sing to yourself. Great production as well."
Bryan Anderson, "Untitled" – "The track was very melodic and the improvisation was very heartfelt."
Man Ultra, "Tunnel Vision" – "This song was very unique and melodic. It really really reminded me of what artist were doing in the late '70s by experimenting with synth's and different grooves. Very nice work on this track!"
It's April, and that means that the special day for baskets filled with tasty treats and surprises is just around the corner. Sorry Easter Bunny, you're much beloved, but I'm talking about Record Store Day, the once-a-year event that has fans of music on vinyl hopping excitedly to their favorite independent record store.
Now in its fifth year and celebrated at over 700 outlets, Record Store Day 2011 will have fans clamoring over limited edition collectibles like a Built to Spill 7 picture-disc, a red vinyl split 7 single from the Ramones and the Red Hot Chili Peppers, colored vinyl albums from Deerhoof (green), Architecture in Helsinki (pink) and Joan of Arc (blue), five albums from The Flaming Lips that have been out of print on vinyl for a decade and a numbered picture-disc version of Dio's 2002 album Killing the Dragon.
Lots of classic rock acts that were around when vinyl was in its heyday thirty-five years ago will be represented; releases from Tom Petty, Pink Floyd, Fleetwood Mac, The Rolling Stones and Queen will be in the bins right next to goodies from contemporary bands like The Dodos, Opeth, Peter, Bjorn & John and Matt & Kim. Even good old Ozzy is involved; Osbourne not only has a collectible single coming out for Record Store Day; he's the event's official ambassador.
The hope is of course that all the day's hoopla, which will include live in-store performances at many outlets, will reintroduce the joy of shopping in a brick-and-mortar record store to old-schoolers who may not have purchased any music for awhile as well as to those who mostly acquire music digitally. Sales of titles on vinyl have been increasing despite declining sales for other configurations, and as Michael Kurtz, president of the Music Monitor Network points out, there's plenty of business out there to be had.
The Music Monitor Network, with stores in the US and Canada, is the largest of the indie record store coalitions, Kurtz says. Those stores have about $100 million in annual sales. And while shrewd marketing helps indie stores stay alive and even thrive, further conversation with Record Store Day co-founder Kurtz reveals that it's really passion, a love of music, that makes the whole thing happen.
Ask Kurtz about the music and he'll rattle-off a long list of Record Store Day titles he wants to swoop on. I'm most excited about the REM three-singles set with the unreleased B-sides, the translucent Daft Punk 10 EP, the Regina Spektor live EP, the Foo Fighters covers album and the album from a new band called Manhattan Murder Mystery. And I'm especially thrilled to hear that the db's went into the studio to record new songs for their Record Store Day release. They were a favorite of mine in college and I still love their music so I want to hear this one. Record Store Day is Saturday, April 16th.
For a list of participating stores visit www.recordstoreday.com