Montgomery Gentry named their latest album Rebels on the Run and the term has become something of a theme for their current lives.
Ever since the album on the Average Joe Entertainment label debuted in the Top 10 country charts of SoundScan, there's been no stopping the country duo. Tours, high-profile interviews including one in the upcoming People magazine "Country Special," red carpet appearances and a Thanksgiving Day co-hosting gig on the celebrated radio show "After MidNite" with Blair Garner, is just some of what has kept the duo moving.
Troy Gentry recently took some time out to talk to OurStage about the new album, the duo's refreshed enthusiasm and what he sees in their musical future.
OS: I don't want to rehash all of the negative things you've both faced in the past year or so"Eddie's divorce, his cancer, your bear hunting misadventure that again received publicity"but it must be great to focus on the positive after such turmoil. The question is how did you focus on creating new music for a new label when you had so much negativity around you?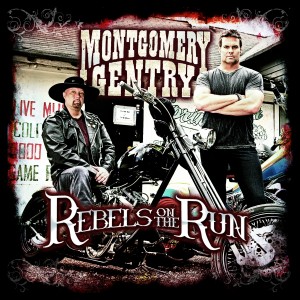 TG: I think it was that music itself. As far as the history, the [charges of falsely tagging a bear]  I had tucked away and buried that a long time ago. I put that in the past.When it came back up, I put out an apology letter again… but it wasn't an issue for me. I had apologized, I had made amends and it was in the past.
When Eddie's cancer came up (he was diagnosed in November 2010 and was immediately treated; he is now cancer free),  we tackled it head on and and we got that under control. Praise Lord he was able to get that taken care of and put it behind him. I think the music itself was what took the focus off of the past. It gave us a new focus and direction, something to look forward to in the future and concentrate on and get all of our energies behind.