When you think of a band's career, it's important to consider the evolution of their sound. Thrice is a great example of a band that effectively experiments and evolves with each new release. They've put out punk records, pop/rock records, records with hardcore influences and even concept albums. Their latest release Beggars is their most mature effort yet. Despite being leaked before being released, the album has been a success, particularly in the eyes of their fans. Drummer Riley Breckenridge was able to give us the inside scoop on their writing process, how the felt about this summer's touring cycle, and their upcoming plans. Check it out:
OS: What has made the band stick to charitable donations with every album release?
RB: I think we just feel really fortunate to be able to do what we do for a living. I think we want to share some of that good fortune with people that need it. Hopefully, by us doing it, we can raise awareness amongst the people who listen to our music and appreciate what we do. We want to show them that making charitable donations, whether monetary or sharing your skills, doesn't require you to be a movie star, a huge band like U2 or Oprah Winfrey. Hopefully it will encourage people to get involved. As a result, a lot of small donations can build up to something big and life-changing for people that need it.
In terms of choosing the charity, we get a few ideas together and decide what feels right. On this last record, Beggars, instead of having a percentage of the sales go to a charity, we decided to work with Invisible Children. They're such a dedicated group of people, and they're working really hard for change. On some of our tours, we had them come out and set up a table, just so they can educate people  and it's there. People can then get involved and make a human contact, instead of just buying a record where x amount of dollars go to a cause. By having Invisible Children out with a  table on tour, with literature and t-shirts and DVDs, people can talk to them, learn about the situation and find out ways they can get involved beyond buying something.
OS: The Alchemy Index was a really interesting concept. How did you come up with this?
RB: It was actually an idea that Dustin had. He presented it as a way that we could experiment more than we had in the past. We could take ideas and push them in a certain direction. All the EP's in this release were themed to an element, and we assigned certain sonic qualities to each element. On a normal record, we'd try to push the songs into sounding more like Thrice. For The Alchemy Index, we'd just let, say, an acoustic song be an acoustic song. For the Water disc, if somebody had something they had written on synth, Rhodes or with a lot of delay, we'd just let it stay like that. It was a huge challenge, and a huge learning experience, but I think it's something that helped us grow as musicians and songwriters.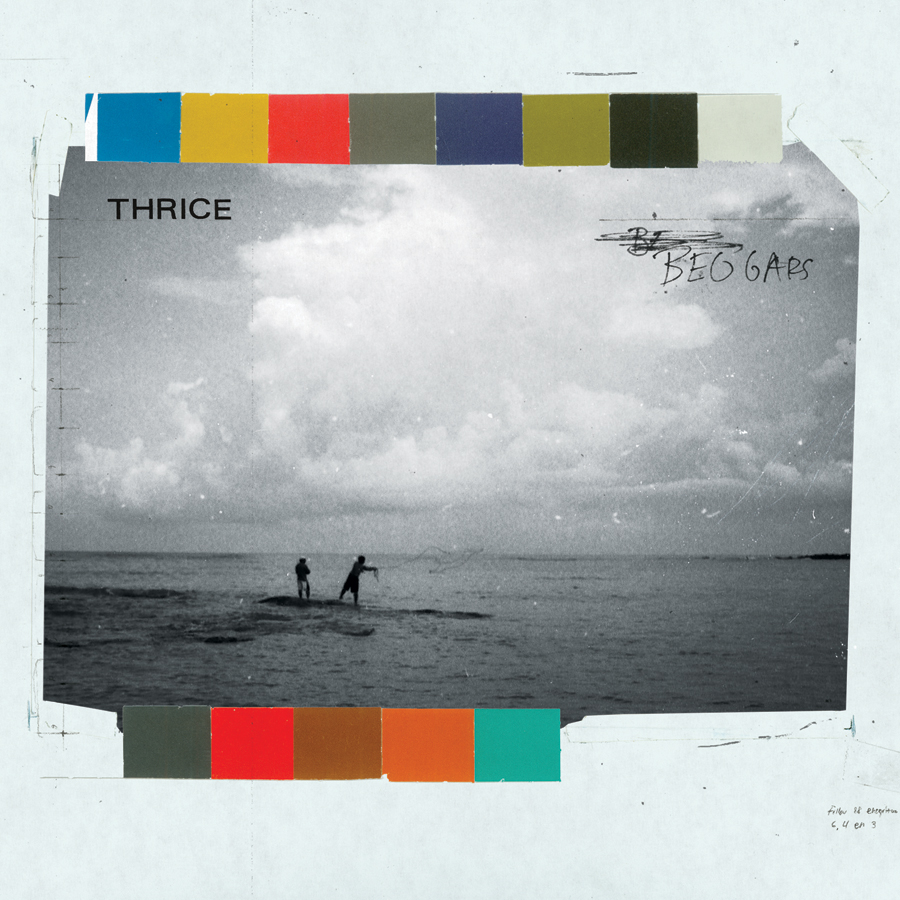 OS: You recorded your most recent release Beggars on your own. Why did you guys choose to move in a DIY direction?
RB: We took some of the recording budget for Vheissu back in 2005 and decided to turn the detached garage at Teppei's house into a little studio/rehearsal space. It's like a room built within a room in a two-car garage. It's really cramped, but that became a place where we could rehearse for tour. We then bought studio equipment and we were able to do demo's. When it came time to do The Alchemy Index and Beggars, because we felt comfortable with Teppei's engineering skills and our decision-making, we figured from a cost standpoint it would be a lot wiser for us to record for ourselves. Even though it's cramped, it's nice to have something we can call our own, rather than buying studio time and feeling like renting a place. It's ours for however long we need it.
OS: Why did the band opt for a more energetic record this time around?
RB: I think part of it was because of what we had done on The Alchemy Index, because we were pushing all these ideas in different directions, and because the writing/recording process kind of felt fractured. When it came to Beggars, we were really excited to just get back to having the four of us being in the same room together, jamming ideas out and letting things happen.
OS: Other than that, you did the festival circuit in Europe this past summer. Do these festivals differ from your US shows?
RB: I think so. The festivals are kind of overwhelming in a sense because there are so many people, so many bands, and the people there are fans of so many types of music. If you look at a festival like Leads/Reading, we're playing with Blink, Paramore, Limp Bizkit, The Drums, Local Natives and Holy Fuck. There are all these bands from a bunch of genres, so you have a chance to play for people that wouldn't come to see you normally.
The club shows over there have a level of enthusiasm that is sometimes lacking in the States, because we don't make it over there that much. People are really excited and they know that this is going to be the last time that we'll be in the UK/Europe for a while. So they'll be excited to come out to the shows. It's really cool, and I'm glad we're finishing up this touring cycle by heading over there again. We'll get a chance to play for a ton of people.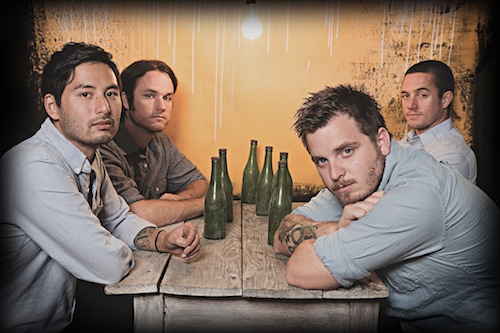 OS: You did a date with Blink 182 while you were over there. What's your relationship with these guys?
RB: Yeah, we did main support in an open-air arena in Germany. We met Mark in Australia when we were playing a festival. He was over there with Plus 44, so we met him real briefly. MacBeth has been super supportive of us, and we know Tom through that. For me, Blink is one of the reasons that I'm in a band. Back in '92 or '93, I remember going to The Whiskey in LA, or San Diego, or Ventura. That was before I was into music or anything. Seeing them up there playing music, inspired me top pick up an instrument and play. To have a chance to play with them now is awesome. I'd mentioned it to my friends, but 1994 me is absolutely shitting his pants right now.
OS: When can we expect the next release?
RB: We're hoping to get something out for next summer. We were kind of holding out to see what was going to happen in the fall. We were thinking about trying to do some kind of support tour, like last time supporting Rise Against. It would be a cool way to end the cycle. Nothing came up though, so I think we're all in the headspace of kind of being ready to start writing and work on a new record. There's been a little bit of a discussion of doing something a little bit heavier than Beggars. How we're going to make that happen hasn't been decided. We're going to try and get into stuff that's a little more riff-based or heavier. We always talk about direction, but when we start putting songs together, they kind of take on their own life. So we'll see what happens.
After deciding to opt out of a fall/winter tour, the band is currently working on their next studio effort. Keep an eye out for it's release down the pipes.