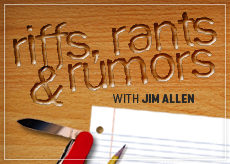 If you think modern-day psychedelic rock is all about paisley-bedecked revivalists stomping on fuzzboxes with their carefully maintained Beatle boots, forging facsimiles of every riff contained on the Nuggets box"not that there's anything wrong with that"you've got a pleasant surprise in store. Not only is there a current crop of bands bringing a psychedelic spirit to the forefront while firing up a sound that eschews hidebound hippie fetishism, a bunch of them also happen to have ear-catching new albums on offer. Jesse Sykes & The Sweet Hereafter's Marble Son has been out in Europe for a few months, but will be unveiled on American shores on August 2. The White Hills album H-p1 was just released on June 21 and Wooden Shjips will be unleashing West in September. For all you intrepid psychedelic explorers, we got the inside info on each of these aural excursions, straight from the source(s).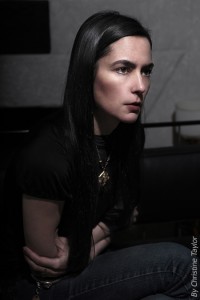 Seattle siren Sykes and her band have been around for nigh on a decade, and their 2007 album, the memorably titled Like, Love, Lust and the Open Halls of the Soul, was one of the finer releases of that year. Sykes sings in eerily ageless tones that could be triangulated somewhere between Marianne Faithfull, Nico and Karen Dalton, while Phil Wandscher's guitar work evokes the expansive sounds that came coruscating out of the Bay Area from the axes of Jerry Garcia, John Cippolina and Jorma Kaukonen in psychedelia's golden age, without seeming overtly imitative. The follow-up to their ˜07 outing adds an extra quotient of crunch on some tracks, and Sykes explains that the emotional and aural gravitas of Marble Son was hard-earned. It took longer than usual to make, she says, but a lot was going on"Phil and I broke up after being a couple for ten years, and I needed some time to triage and convalesce a bit, then see if we could carry on together musically [They have]. Also in that window, babies were born, people died and I got engaged to my new love.
The darker side of that period's experiences comes out in the music, as Sykes explains, ˜Birds of Passerine' was written for Mark Linkous of Sparklehorse. We toured with him in 2007, and his death affected me greatly. She reveals that Come To Mary was written for a friend that was suffering a terrible darkness and had gone into the woods up in Alaska, built a throne out of snow and drank himself to sleep. He was hoping to not wake up, but he did, thank God. Sykes says the open, organic feel of Marble Son was very much intentional. We knew we wanted to make a record that was mostly live and reflected the dire energy we seemed to be generating at the time, she recalls, so a good portion of these songs were recorded live in the studio. And in an age of disposable songs that float aimlessly around a virtual universe, Sykes admits that she takes pride in Marble Son feeling like an album.  It's long and might require a certain commitment from the listener, she muses, and will probably appeal to people that are willing to be taken somewhere.
New York City's White Hills are no strangers to the darker side of psych either, as borne out by the bracing sounds of H-p1. Their music is more influenced by the surging, visceral drive of early-˜70s space rock a la Hawkwind, and the minimalist, motorik krautrock grooves of Neu!, but their blend of heavily processed guitars, swirling, burbling electronics and pummeling rhythms offers just as much incentive to take a heady trip to inner vistas as Sykes and company.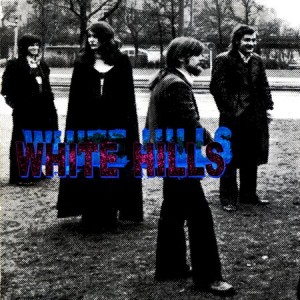 White Hills guitarist/frontman Dave W. tells us that one of the main inspirations for H-p1 was in fact the abstract expressionist art movement. This movement was about raw and impulsive art, he explains. What mattered most was the act of painting itself. I applied this philosophy to the making of this album. The making of the music in its moment matters most. I wanted to create an album that evokes emotion and creates a story through sound rather than words, in the same way that an abstract painting does.  While names from the beard-rock era justifiably abound in descriptions of White Hills (as above), the band's ambitious axeman surprisingly informs us of a major post-punk inspiration. Musically, the Virgin Prunes album Over The Rainbow was a huge influence, he says. This collection of rarities shows the often-brutal yet beautiful side of this underrated band. Their music is a mental workout. Similarly, H-p1 is a mental workout"sometimes ethereal, often intense. It's not passive music. Communicating some kind of story with no words is difficult. You need to command the attention of the listener, draw them into the sound, so the music will stimulate their imagination.
There's a feeling of uneasiness running throughout H-p1, which Dave explains thusly, This record has a concept or theme to it¦a reaction to the greed that we are plagued with today¦how the people in power see fit to tell lies in order to promote what they see as the greater good for us all. But is the end result really what is good or right for us all? Might it just be good for the rich to keep themselves wealthy? With a zealous humanism that is itself more evocative of the Age of Aquarius than anything in the White Hills discography, he continues, We are not in balance with the earth. No amount of money will save anyone when the earth is [un]inhabitable. All of the wars that are waged, religion, and political doctrines are meaningless in the end. This ties in with the album's inscrutable title as well, says Dave, I wanted the title to sound clinical and somewhat sci-fi. In the same way that scientists name viruses, I see this greed as a virus that plagues our time. H-p1 is the name I have given to this disease of greed.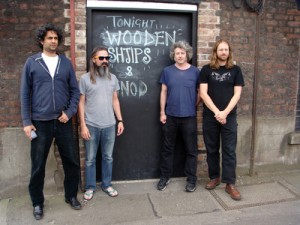 Speaking of fuzz-baked guitars, pummeling grooves and a dark, somewhat sinister sound, Wooden Shjips' upcoming album, West, would make an excellent sonic segue from H-p1for your next stoner-rock soiree. The band hails from psychedelia's spiritual home, where they cut their latest batch of mind-bending tracks. Keyboardist Nash Whalen says, We recorded West at Lucky Cat Studios in San Francisco. The building, shaped like a wedge, fills in some space along the railroad tracks… space likely created at a time when the Southern Pacific railyards dominated the area. Now, across the tracks, framed by the freeway high overhead, are all these new buildings, cutting-edge biotech research facilities and fancy apartments. Transforming the landscape, migrating to the next big thing, trying to tap into the new gold rush… those progressions are always happening here in the West, and in part, our album explores that evolution and the desires driving it.
With guitar riffs distorted to weapons-grade level, and Nash laying down a seemingly endlessly supply of hypnotic, snake-charmer organ riffs, the Shjips' sound on West ultimately falls somewhere in the sweet, shaded spot between The Black Angels and Black Rebel Motorcycle Club. Nash reports that the recording sessions went by quickly and painlessly. I think the vibe from feeling relaxed and comfortable comes through on the album, he offers, adding in classic rock & roll fashion that our biggest hassle was walking up the hill to get beer.