Right off the bat, the most difficult thing to get past is the impossibly youthful visage. Daryl Hall is, after all, now sixty-five years of age. In some lines of work, he might be looking at mandatory retirement. But watching recent episodes of his show Live From Daryl's House, it's hard to escape the feeling that Hall has made some sort of Faustian bargain to maintain his youthful glow. No matter how much makeup might be applied to his features, no amount of cosmetic obfuscation could achieve that level of deception.
So what is it that keeps the blond half of Hall & Oates so vim-filled and vigorous? Maybe it's the aforementioned show, which finds Hall jamming and chatting with a different musical guest each episode, and has just been taken from its web origins to television. He brings both heroes of his youth and more contemporary artists to Daryl's House. On the one hand, there are legends like Booker T. He's somebody I was very aware of when I was a kid, says Hall, and he's a classic artist. As well as I know his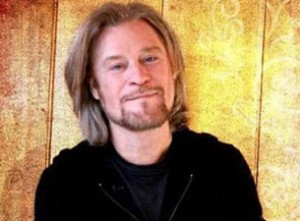 work, I didn't realize that a lot of the songs that he had written were some of my favorite songs that were ever cut, like [William Bell's] ˜Never Found A Girl To Love Me Like You Do.'" At the same time, the Sharon Joneses of the world are welcome too. Sharon is what I call ˜Nu Soul', he says. It's sort of the musical equivalent of vintage clothes, where you sort of take a style, but you modernize it, you don't wear it the same way as when it was first worn. Everything about it, I really relate to it, and Sharon is a good example of a really vibrant new sound that's going on now.
Maybe Hall's ability to move seamlessly between solo projects and his H&O duties helps keep him young too. John and I try and keep what we do, what Hall & Oates do, separate from what John does or what I do on our own as much as possible, he explains. We both have our own career arcs, in a way, and we like that. At the moment, this would seem to be the most significant factor contributing to Hall's hardiness, especially in light of his new album, Laughing Down Crying, his first solo record in fourteen years.
While Laughing Down Crying's mix of pop, rock and R&B should prove easily accessible to Hall & Oates fans, it's no nostalgia trip. The production values, while not trendy, are ultimately contemporary, and the freshness of both Hall's songwriting and his singing is admirable in a musical journeyman with so many miles in his logbook. So what compelled Hall to make another solo statement at this point in his career? A lot has happened to me, he assesses, a lot has happened to the world since the last solo record. The world has changed, man, it's changed in the last five years, since the last record I even made with John [in 2006], it's a different world. And it's a different world for me, in my personal life¦a new reality.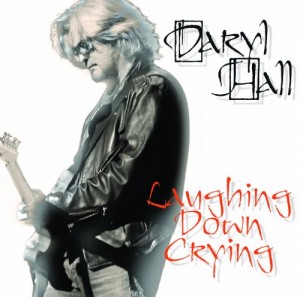 Unfortunately, part of Hall's new reality has to do with the death of T-Bone Wolk, bassist for both H&O and Hall's solo work since 1981, and an important collaborative entity for Hall when working away from Oates. Wolk passed away in February of 2010, shortly after work began on the album. It was obviously a very difficult time for me both personally and musically, Hall recalls. I had to regroup my forces within myself, and it made me realize what a great bunch of musical friends I have, people who have my back. He (Wolk) was basically in the room, I promise you. I really believe he guided my hand throughout [the recording] to a great extent.
On the other side of the coin, though, Laughing Down Crying also happens to represent the blossoming of another talent from within Hall's innermost circle, namely, his eighteen-year-old stepdaughter, March Fry, who makes her recorded debut here, singing backup on a few tracks. I've been giving her lessons since she was about five years old, says Hall, she's always been a very talented girl, and she sings her brains out. I just needed a different sound on a few of these songs. I sort of wanted the presence of her kind of tone on the whole thing. I asked her to come in and do it, and she had never been in the studio before¦she came in and was a real professional, and whizzed right through it.
As it turns out, both March and her brother, Orson, have turned out to be sort of secret weapons in Hall's aesthetic artillery these days. My stepdaughter and stepson are both musicians, and they listen to music all the time. They have great taste in music, and I take their advice on a lot of things. They like Sharon Jones, I think they were the first ones who told me about her, [singer/songwriter] Eric Hutchinson¦they're aware of all kinds of bands and they're always mentioning people. A great way to find out about artists is from kids.
But for all of Hall's youthful accomplices and his own aforementioned agelessness, it's important to keep in mind that Laughing Down Crying, like the majority of his discography both own his own and with Oates, couldn't have been made by an artist with a lesser degree of hard-earned experience and studied craftsmanship. In the end, it's probably the way Hall brings his body of knowledge together with his unbridled energy and irrepressible enthusiasm that makes the music work.
Recommended Posts: