With four critically acclaimed albums under their belt, Architects have steadily risen in popularity since their first record back in 2006. Now fresh off the release of their fifth full-length record, Daybreaker, the band has been playing festivals all over the world to support the new release"which is considered by many to be a return to the heavier Architects sound that was mostly absent from their fourth album, The Here And Now. We had a bunch of questions for the band regarding the new album and the band's supposed return to form, and"luckily for us"guitarist Tom Searle had some answers.
OS: In most interviews you've done regarding the new album, you describe it as a bit of a return to form"what do you think was the biggest inspiration for this change back to your more aggressive roots?
TS: The biggest inspiration was touring a record that wasn't heavy. During the whole cycle I felt uncomfortable playing the lighter material. So when we came to writing this record I knew that I wanted to write a heavy record. I think lyrically, the record required a heavy, aggressive backing.
OS: Daybreaker is your fifth album since 2006"that's a lot of music in that amount of time"how do you find the time, inspiration, and energy to write, record, and tour each of these records?
TS: We've never found it hard to write. We started this band because we wanted to get together and write music, that's the primary purpose of the band. All the touring just came incidentally. So it's never been hard to make the time or be inspired because it's a hobby. I write music because I love doing it.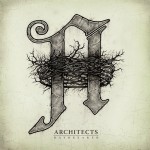 OS: You've mentioned that Daybreaker is the first album that you guys have included very political and societal themes in your lyrics as opposed to more personal experiences"why now?
TS: I suppose we had some sort of "awakening" since we did The Here And Now. It's hard to explain to be honest. I suppose, like most people, we were just ignorant and wrapped up in our own little worlds. I hope that our band can help other people wake up too. We'll never go back now.
OS: At the end of March you guys posted a note to your Facebook regarding the lyrical content of These Colors Don't Run"are there really that many people who missed the mark on who that song is about?
TS: There were some comments from people who [had] misunderstood, so you'd imagine there were many more who, like myself, don't spend their time littering the comments section on a YouTube video. It was important for me to explain that there is a difference between being anti corruption, anti collusion, anti deception, and being anti American. The pigs are the people responsible for those things"the bankers, people in government, the CEOs of the corporations, the FDA, etc. Also the people that act as self-appointed protectors of "all things American." I can't understand why people that have to work 9-5 in a Wal-Mart would be afraid of change, but I believe many of them are.
OS: Was the intense reaction to the song's subject what you were looking for? Do you expect any other songs on the album to garner the same sort of fiery responses?
TS: We weren't specifically looking for a fiery reaction, we're just looking to open up a discussion both amongst our fans and between us and our fans. I want to get people thinking. I want all the songs on the record to get people thinking and talking. I think "These Colors Don't Run" was the most direct, so that was bound to have a bigger reaction than some of the other tracks. "Alpha Omega" is about atheism and I thought that would have had more of a discussion but perhaps the meaning went over some peoples' heads. That's to be expected.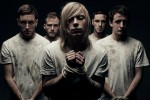 OS: Back in April you posted a picture advertising that you guys were looking for a new guitarist in the wake of Tim leaving the band (amicably)"how has the search been going for a permanent addition? Any football/David Icke lovers have the chops you're looking for?
TS: Not yet, we haven't found the perfect replacement yet and we're gonna wait till we've found the right person. We don't want to rush anything. We've been lucky enough to have Josh Middleton from Sylosis filling in for us. He's a super talented guy and it's been an absolute pleasure having him play with us.
OS: How about the video for Alpha Omega"tell us a bit about the idea behind the song/video¦
TS: As I mentioned before, the song is about atheism. We basically gave the director (Stuart Birchall) the meaning and the lyrics, and he ran with it. I'm still digging out some of the deeper means in the video! I won't go into detail because I won't do it justice.
Follow along with what Architects are up to on Facebook, and grab the new album along with other merch from Century Media's webstore.