Like so many other things, it all began with The Beatles. The style that came to be known variously as baroque pop, orchestral pop, chamber pop, etc. can basically be traced back to 1966, when The Beatles started crafting their own brand of art songs with classically styled string arrangements, like Eleanor Rigby, right around the same time their American rivals The Beach Boys were getting orchestral themselves on Pet Sounds. Soon the world was awash in pop/rock combos with big ideas"  tinkling harpsichords, tugging cello lines, and tart violin phrases were placed atop ˜60s pop songs like frosted flowers adorning a wedding cake. While the style would forever after be associated with the ˜60s, baroque pop never really stopped influencing subsequent generations of bands, from ˜80s acts like The Three O'Clock and XTC alter ego The Dukes of Stratosphear to the Elephant 6 collective of the ˜90s (Olivia Tremor Control, Of Montreal, et al), and beyond.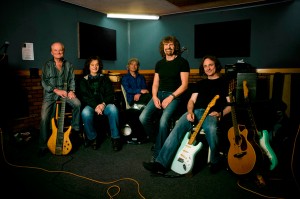 But while the sound may have started in the busy brains of Brian Wilson and Paul McCartney, baroque pop's standard-bearers, the artists who truly came to epitomize the style, were The Zombies and The Left Banke. For British Invasion heroes The Zombies, their 1968 swan song, Odessey and Oracle [sic]"recorded in '67"was a high-water mark both in the advancement of orchestral pop and the oeuvre of the group itself. On the other side of the Atlantic, young New York band The Left Banke was already at work on its second album of baroque-pop gems by the time Odessey was released. Their '67 debut had included such heart-stoppingly gorgeous hits as Walk Away Renee and Pretty Ballerina, and even after boy-genius keyboardist Mike Brown departed, they soldiered on with 1968's outstanding The Left Banke Too. But by the time 1969 rolled around, both bands were basically done, and only the aforementioned masterpieces were left to influence budding chamber-pop disciples.
Fast-forward to the present day: a reunited Zombies and a revamped Left Banke are both storming stages with their orchestral-pop majesty once more, and for two nights this summer"August 5 and 6"these two pioneering bands will share the same bill for the first time, in what amounts to the most momentous baroque-pop summit meeting ever arranged.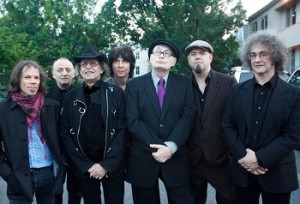 These days, the original Left Banke line-up is represented by founding members Tom Finn and George Cameron, who helped shoulder the creative burden handsomely when conflicts between Mike Brown and original singer Steve Martin-Caro resulted in Brown's exit. The tensions between Steve and Michael blew up, Finn recalls. I remember Steve knocking Mike down on the floor, and that was it. We continued on and did Left Banke Too without him. Me and [sometime lyricist] Tom Feher wrote most of the music. It didn't sell, but after the years have rolled by, it seems like a lot of people like it in the younger generation, and it stood the test of time to some extent. Finn is being modest"Left Banke Too is a quintessential baroque-pop tour de force, but nevertheless, the band's days were numbered. We were with Premier Talent, Finn explains, and they were booking us in these horrible tours that they gave to one-shot type of hit groups back in those days. A lot of the gigs were 800 miles apart. We all got pretty burnt out on that. We were milked pretty hard¦we were totally mishandled. We were so stupid, too, so young.
More than 40 years later, Finn and Cameron came together again under casual circumstances. George Cameron"our drummer and one of the singers"decided to put together some musicians that he knew¦to have a younger band playing Left Banke stuff. I joined up with them, and we rehearsed for about five months. Ever-unpredictable Brown didn't take part. He wouldn't be into it, explains Finn, and it soon became clear that the band's original singer would also be unavailable. Fortunately, gifted vocalist and Left Banke fanatic Mike Fornatale filled the frontman role beautifully. I added Mike because Steve Martin was not well physically, says Finn. I didn't think it was gonna work. But then I got Mike and I felt, ˜Hey, this guy can sing!' It started to sound better when Mike started to sing lead and George and I started to do harmonies¦more like what it should sound like.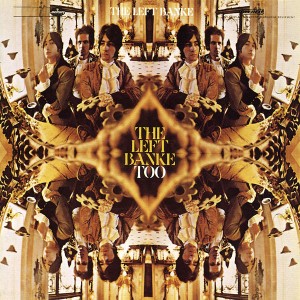 Soon, the reconstituted Left Banke was gigging again before rooms full of enraptured admirers. Fornatale feels that even in the absence of Martin and Brown, the band carries considerable firepower. Those guys [Finn and Cameron] never got the credit they should've gotten, he declares. Michael Brown was supposed to have been the big genius of the Left Banke, and he was, but after he left they made an even better album. That second album is so deep, and all the songs were written by Finn and Feher. Steve has a big mystique, as well he ought to"he was that dark and handsome guy who could sing like a bird. Him and Michael Brown are both cult figures and history has relegated Tom and George to being, ˜Oh, those other two guys,' which is massively unfair. If you look at the songwriting credits on the first album, George's name is in there quite a bit.
The Left Banke's U.K. counterparts The Zombies got a head start on the reunion route. They began performing again in the late ˜90s, with golden-throated Colin Blunstone and keyboard king Rod Argent still at the helm. By the ˜00s they were on the road regularly, even releasing new albums in 2004 and 2011. The Zombies predated the Left Banke by a couple of years, and were certainly an influence on the slightly younger New Yorkers. Finn offers a telling detail about his band's ˜60s shows. We did ˜Renee,' ˜Ballerina,' ˜She May Call You Up Tonight,' and ˜Desiree' onstage, and that was it. Everything else was just cover music¦some Temptations songs, some James Brown, some Beatles, some Zombies.
For fans of baroque pop, or even of ˜60s rock in general, a Left Banke/Zombies double bill is not only about four-and-a-half decades overdue, it's a dream come true. When both bands take the stage at New York's Highline Ballroom in August, they'll be fulfilling the fantasies of old-school followers as well as those who weren't even born when Odessey and Oracle and Left Banke Too were released. Fornatale, a true devotee of ˜60s rock as well as an exceptional singer, can't help but reveal his own enthusiasm about the endeavor. Funny how things work out, he muses. This is actually the double bill that I dreamed about when I first started working with The Left Banke.  There couldn't be a better act for us to open for. I can't imagine any Left Banke fan not being a Zombies fan. I've seen them several times over the past eleven years, since they got together, and they're just incredible. And while there's been no official word of any onstage collaboration planned between the two acts, Fornatale has already figured out his role for The Zombies' performance. I'll be standing at stage left grinning like an idiot throughout their entire set.