The first question is, what the hell took him so long? Bruce Springsteen's new album, Wrecking Ball, is very much a response to the post-apocalyptic state of the American economy, but a quick glance at the calendar reveals that the country has been in a handbasket clearly marked "Destination: Hell" for the last five or six years, during which time The Boss (who is hopefully not starting to regret his nickname in this post-Occupy era) released two albums"Magic and Working on a Dream"that had nothing to do with economic collapse.
Well, being an international rock star isn't like running a newspaper or blog"sure, Neil Young has dashed off hastily assembled musical responses to current events in recent years, but frankly, the results sounded hastily assembled. An aesthetically successful musical reaction to sociopolitical developments doesn't come together overnight, and when you're on the kind of grand-scale write, record, tour-the-world superstar schedule Springsteen maintains, nothing happens quickly. Besides, he didn't even start recording 2009's Working on a Dream until 2007, so most of the songs on it were probably written before the excrement hit the air conditioner in terms of the national economy.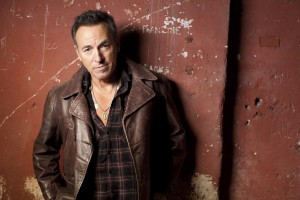 So when you add it all up, Wrecking Ball is really the first opportunity Bruce has had to make a musical comment on the current state of the country. And the way it worked out, in retrospect it seems like he was wise not to rush it. While these songs may not be the first written for a post-bailout America, some of them are among the best. Of course, it doesn't hurt that Springsteen has more experience than just about anyone at writing for the 99 percent; after all, he's been the rock & roll spokesman for the proletariat for most of his career. His blue-collar characters didn't even need to be deserving of sympathy all the time either""Nebraska," for instance, came closer to making us empathize with a serial killer than the most slick-tongued lawyer ever could. And for better or worse, at this point it seems we've come to expect Bruce to come and soothe our jangled nerves after national crises, with The Boss becoming our Big Daddy and crooning consolingly in our ears until our souls are sufficiently settled. That's what we he did after 9/11 with The Rising and that's what he can do with Wrecking Ball if you let him.
Granted, the album is far from perfect"things get ponderous towards the end with "Rocky Ground" and "Land of Hopes and Dreams," where the drama-drenched atmosphere isn't backed up by enough nitty gritty, and the latter track features the first (and hopefully last) incidence of a rap on a Springsteen song. But the likes of "Shackled and Drawn" and "Death to My Hometown" are arguably the most visceral, cathartic, blood-and-guts tunes he's written in a couple of decades, seething with a righteous"but not self-righteous"anger that feels as earned as it is accurately aimed (at those who contributed to America's economic downfall). And with the frequent incorporation of folk and Celtic touches"this is also the first Bruce album to incorporate a penny whistle and a hurdy gurdy"it's often easy to imagine these cuts as outtakes from a vintage Pogues album.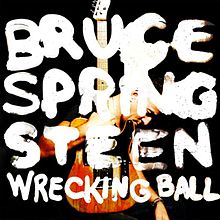 One of the most overtly "rock"-focused tracks on the album is the opening tune and first single, "We Take Care of Our Own," a song of grand disillusion with a deceptively jingoistic-sounding chorus whose irony is probably doomed to be as misinterpreted as that of "Born in the U.S.A." But things take an Americana turn immediately afterwards with the country twang of "Easy Money," which not only serves to remind us of Springsteen's status as a primary influence on the current generation of male country singers, but also sounds quite a bit more country than many of those artists' own offerings. The Boss's most musically successful album of the 2000s was his 'o6 Pete Seeger tribute, We Shall Overcome, and over the course of Wrecking Ball it becomes increasingly apparent that this lesson was not lost on Springsteen. It's neither a surprise nor a coincidence that the album's aforementioned low points are the ones where the production (by Ron Aniello and Bruce himself) comes closest to the disappointingly dreary, generic rock of Working on a Dream. Still, song for song, Wrecking Ball bears the best batting average of any new batch of Bruce songs since Tunnel of Love, which was released when Ronald Reagan was still in office. Make of that what you will.