Is it just me, or is anyone else still trying to get jazzed about the Quadrophenia Tour that Pete Townshend and Roger Daltrey of The Who recently announced?
Maybe part of my disenchantment stems from the "virtual press conference" during which the 36-date tour was announced. Organizers shrouded the event in secrecy, noting only that Daltrey and Townshend would discuss the group's 2012 plans. When the press conference started and the tour around the 1973 rock opera was announced, it was a bit of a letdown. Think of it sort of like your mom telling you she had a major surprise for you and then finding out she planned to serve your favorite dessert. Sure, that's nice…but is it a huge surprise?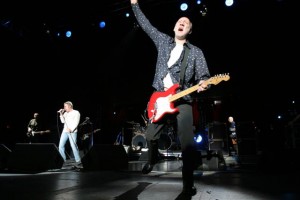 Also, the virtual press conference was a bit…let's just use the word sterile. Journalists submitted questions beforehand, and someone read them to Townshend and Daltrey, who responded. Not exactly the stuff of lively interaction. In fact, journalists' phones were muted so they couldn't interject.
That's really a shame. As the only two original members of The Who, Daltrey and Townshend are basically the National Archives of the band. And with at least two generations of would-be fans who aren't quite clear about why there's so much reverence paid to The Beatles, never mind The Who, it's a fair bet that band is a major mystery to Generations Y and Z. It would be great to have Daltrey and Townshend engage the public, even by way of the media in a less scripted way. Alas, that doesn't seem likely.
And some might question why The Who, a band that helped lead the British Invasion in the '60s and had such mega hits as Tommy and "I Can See for Miles," needs to almost pander to non-fans. Doesn't the band's history speak for itself?
That, of course, is the point. The band is all about history these days. Daltrey and Townshend are the only two members left standing; gone now are Keith Moon on drums and John Entwistle on bass. Instead, Daltrey and Townshend will tour with relatively unknown musicians Pino Palladino, Chris Stainton, Loren Gold, and Frank Simes, in addition to longtime drummer (and Ringo's son) Zak Starkey and Pete's brother Simon Townshend – not exactly household names, either. And, really, is it possible to recreate Quadrophenia when half the original band is gone?
Beyond that, though, musicians often talk about the magic of concerts; how you can't recapture the electricity that flows from such an event or even a tour.
To try to gin up that old feeling around the eighth album from The Who, a one-night-only, in-theatre screening of the documentary The Who: Quadrophenia " Can You See the Real Me will be held on July 24 in theaters throughout the U.S. Canadian theaters will screen the documentary about the making of the album on August 1.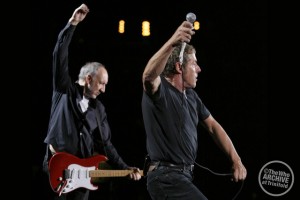 Remarking on the tour, Townshend offered the following comment during the press conference: "In 1972 I was 28, writing about London and Brighton in 1963 and 1964 when the band was just starting. I was still young enough to remember how it felt to be 16 or 17, and at war with my parents, bosses, and authority. I could still remember that feeling of struggling to fit in, something that happened to me when I was even younger, around 14, and everyone around me seemed to have got their lives on track. This is such a universal experience for young people that it has echoed."
Has it really? Do people look around the U.S., Canada, or most other places in the world and see people that "have got their lives on track?" Are today's teens really at war with their indulgent parents?
Perhaps Townshend's points are correct, but are Townshend and Daltrey, with their decades-old album, the people who should lead that musical charge?
It seems sad that a band that helped lead the British Invasion, that, in Townshend's words, struck a blow for creativity and against authority, is seemingly trying to wring a bit more out of one of their most beloved albums. Coincidentally, the tour begins right after Townshend's autobiography, Who I Am, is published in October.
Quadrophenia was magic at one time. For certain fans, it will be nice to remember that time with the band's two musical geniuses Daltrey and Townshend.
But, truly, the time of Quadrophenia magic has passed.
Watch Daltrey and Townshend talk about the upcoming Quadrophenia Tour and find out more on The Who's website.
More like this: