Drake must be the luckiest guy in music. He's got an enviable portfolio of assets: looks, talent, street cred, excellent connections, gold and multi-platinum. Now the Canadian rapper has a beautiful woman, too"at least a controlling interest in her legacy. But is ownership of the next posthumous phase of Aaliyah's career one benefit too many?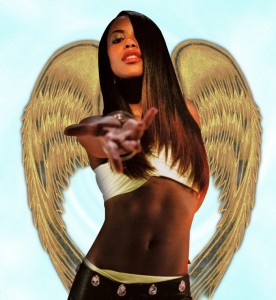 That's what some are wondering as we approach the 11th anniversary (on August 25) of the death of Aaliyah, who was killed in a plane crash in the Bahamas in 2001, at age 22, cutting short one of the most promising careers in music. Since then, there's been scant new material issued under her name. I Care 4 U, a posthumous album released in December of 2002, was followed by nearly a decade of silence.
Until now. Earlier this month, Drake unveiled a new Aaliyah track, Enough Said, credited to Aaliyah featuring Drake and produced by the rapper's Take Care collaborator Noah 40 Shebib. There's more: Drake has promised a new Aaliyah album, executive produced by himself and 40, with 13 or 14 tracks, to be released later this year.
"Enough Said" Aaliyah featuring Drake
But is it a true Aaliyah album if key players in her life and legacy"namely her immediate family"are left out of it? Her brother, Rashad Haughton, went so far as to deny the family's involvement on Aaliyah's Facebook fan page. There is no official album being released and supported by the Haughton family, he posted on August 7, several days after Drake released the new single. (more…)