Sound And Vision: Post-Mortem Pop, Starring Drake's Aaliyah Resurrection and the Second Coming of Whitney Houston
Drake must be the luckiest guy in music. He's got an enviable portfolio of assets: looks, talent, street cred, excellent connections, gold and multi-platinum. Now the Canadian rapper has a beautiful woman, too"at least a controlling interest in her legacy. But is ownership of the next posthumous phase of Aaliyah's career one benefit too many?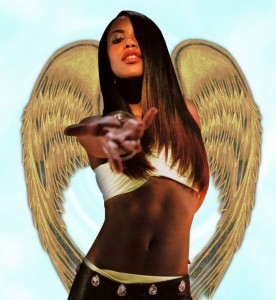 That's what some are wondering as we approach the 11th anniversary (on August 25) of the death of Aaliyah, who was killed in a plane crash in the Bahamas in 2001, at age 22, cutting short one of the most promising careers in music. Since then, there's been scant new material issued under her name. I Care 4 U, a posthumous album released in December of 2002, was followed by nearly a decade of silence.
Until now. Earlier this month, Drake unveiled a new Aaliyah track, Enough Said, credited to Aaliyah featuring Drake and produced by the rapper's Take Care collaborator Noah 40 Shebib. There's more: Drake has promised a new Aaliyah album, executive produced by himself and 40, with 13 or 14 tracks, to be released later this year.
"Enough Said" Aaliyah featuring Drake
But is it a true Aaliyah album if key players in her life and legacy"namely her immediate family"are left out of it? Her brother, Rashad Haughton, went so far as to deny the family's involvement on Aaliyah's Facebook fan page. There is no official album being released and supported by the Haughton family, he posted on August 7, several days after Drake released the new single.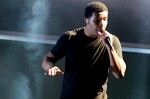 Should the Haughtons be fuming more than that carefully worded statement indicates they are? The renewed interest in Aaliyah's music and Drake's role in it once again highlights the idea of modern pop producers having too much power.
On one hand, as talented as Aaliyah was, she was less a visionary artist than an instrument of her mentor/producers"first, R. Kelly, and later, Timbaland and Missy Elliott. So it's not as if her creative integrity is being compromised. And if her leftovers are going to be plundered, it might as well be by someone as talented as 40, who helped Drake create arguably the best rap album of 2011.
It's harder to justify Drake's involvement. Why does he have the power to dictate Aaliyah's musical direction a decade after her death without the involvement of her family and reportedly little input from Timbaland and Missy Elliott, the producers with whom she had her greatest success? (Presumably, Aaliyah's label, Blackground Records, owns the masters of her unreleased material and sanctioned Drake's involvement.)
Posthumous releases always come with baggage. That said, regardless of how they fare critically and commercially, they generally arrive with more goodwill when they have the approval of the late artist's family and/or estate, and involve at least some of their key creative players. Tupac Shakur was more prolific in death than he was in life, but his post-mortem career was overseen by his mother Afeni, who resisted any urges she may have had to cameo on his singles.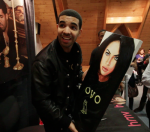 The Aaliyah album, though, seems as much a Drake vanity project as it is a shot at paying genuine tribute to Aaliyah. After recently inserting himself into the Rihanna-Chris Brown drama (he and Brown reportedly came to blows in a New York City nightclub, and Drake tackily alludes to Brown and everyone else with unspectacular recent album sales in his Enough Said guest rap), Drake is beginning to seem like a habitually unwelcome visitor, the biggest interloper in pop. It's not as if he isn't already on everybody else's records. Does he need to be on the record of a singer he never met and to whom he has no connection? Factor in his borderline-obsessive appreciation of Aaliyah"he has her face tattooed on his back!"and the entire enterprise has the distinct whiff of creepy.
Timbaland and Elliott's involvement would certainly give it more legitimacy, but there have been conflicting reports on where they stand. Depending on which stories you believe, they haven't given the project their blessing, or Timbaland will produce two tracks for it. I'd prefer more Timbaland/Elliott, less Drake.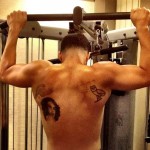 That, though, would defeat Drake's purpose, regardless of what he recently told Much Music. People should be really excited, he said. 40 is doing some incredible music right now. To get 13 to 14 Aaliyah songs, I mean everybody should be excited. It's not about me or about 40; it's about her and her fans and us just getting the opportunity to give you something we feel is great. Musically, Enough Said is better than other recent posthumous releases (see below), but who will benefit most: Aaliyah's fans, her memory, or Drake?
If it's not about Drake, why disturb Aaliyah's groove"and her vocals"by pointlessly repeating "Wassup?" Why boast about his album sales in his guest rap? Why guest rap at all? And is it actually new Aaliyah music if she isn't around to give it her blessing, or if the people who presumably knew her best"her family"are not on board?
I'm willing to withhold full judgment until I hear the entire album, as long as Drake doesn't go on tour with an Aaliyah hologram as his opening act. Let's just hope it doesn't come to that. That tattoo is bad enough.
Post-Mortem Hits
Jim Reeves & Patsy Cline "Have You Ever Been Lonely" (1982)
John Lennon Nobody Told Me (1984)
Marvin Gaye Sanctified Lady (1985)
Roy Orbison Mystery Girl (1989)
Nat King Cole & Natalie Cole Unforgettable (1991)
Elvis Presley vs. JXL A Little Less Conversation (2002)
Post-Mortem Misses
The Beatles Free As a Bird (1995)
Michael Jackson Michael (2010)
Amy Winehouse Lioness: Hidden Treasures (2011)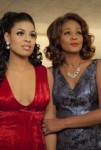 The jury's still out on… Whitney Houston, who proved her post-mortem sales potential when her back catalog dominated the international charts in the weeks following her February 11 death. Then the Sparkle soundtrack (featuring two new songs sung by costar Houston) fizzled upon its July 31 release, peaking at a tepid No. 26 on Billboard's Top 200 album chart.
It could rebound after the movie's August 17 opening, but Houston's upcoming greatest-hits compilation, which is due in the fall and may or may not include previously unreleased material, will be a better test of the late singer's posthumous staying power.