Nottz wants to restore the boom-bap in rap.  He misses the kind of hard-hitting bass patterns that formed the undercarriage of so many of hip hop's no-frills golden moments before Diddy added glamor to the street and took it mainstream.  As a beatmaker he has stuck to that creed in his productions of artists like Snoop Dogg, Kanye West and Busta Rhymes among countless others, both radio popular and underground. But this year he entered the club of producers who rap with his solo artist premiere You Need This Music.  It is a minute group peopled with such luminaries as Dr. Dre, Kanye West, J.Dilla, Diddy and Q-Tip who have all had different levels of success being able to direct the mic and hold it as well.  The artist role may be new to him but the lack of compromise that all great artists possess is already in his DNA. In this interview he explains why maintaining his vision is necessary, the creative process and why you really do need his music.
Why the transition to the artist slot?
There's a lot of wackness coming out right now to sum it all up. Too much trash coming out right now, my kids listen to this music. You got dope talk, you got gun talk, you got gang talk and all that and kids look at it like it's cool, and it's not cool.
How does it feel to have finished your first solo album and to now promote it and take on the duties of the artist?
I'm starting from the beginning. I really started out rapping and how I got into beats is no one would give me beats so I started doing my own thing. I like it and then I don't like it because a lot of people don't know who you are. They know my music as a producer but they don't know what I look like. But being an artist, it's hard for a new artist to come out being a producer. It kind of gives me a big push on everything.
I've noticed that you will produce someone like Kanye West then produce a rap act like Pitch Black.  A lot of guys on your level won't touch any underground rappers. Why are you so democratic?
It's just the way I was raised, my heart is bigger than anything. I will work with anyone, my manager will tell you I don't care who you are. I will work with you. I just want to hear good music on the radio. I just want to hear it. To hear good music is like the best thing to me.
You use a lot of soul samples and movies soundtracks, can you tell me something about your creative process?
The majority of the records that the tracks came from we had major artists that wanted to deal with the record but they got kind of scared of the record and didn't want to mess with it. The tracks that's up there I took from them, I said I'd write something to it and make it work. With the samples, my father he was a DJ back in the day in the ˜70s. And my brother he started doing DJing, and my dad has all kinds of soul records. I grew-up listening to all that so that's how I really got into soul. I really listen to everything from jazz, gospel and all that.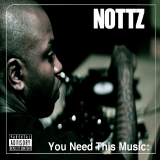 Why do hip hop fans "need this music"? What is different about your work from the stuff you call "flashy"?
It's good music trying to bring the boom-bap back the way it's supposed to be. Everything evolves, it's going back you had like Kid 'N Play and Just Ice and BDP and all that, and these young folks don't know about none of that. We really need to school them on this kind of music. The album I did, it's versatile. I got Travis Barker up there, I got Snoop up there, I got Dwele up there, Mayer Hawthorne, it's a whole record. It's full of substance. I'm not just rapping on it, I'm talking about something on it. I'm not going to the club making it rain and all that. It's just good music that the world needs to hear.
Any more updates on Dr. Dre's Detox that you have  worked on?
All I can say is it's coming out but I don't know when.
How did you connect with Dilla and what did you take from that relationship?
Dilla wanted to work with me. I was one of his favorite producers and it as crazy because he was one of mine. He came out here and we started working. At first he was little quiet until he felt everybody out and he just felt at home. I did a couple of joints for his album that was coming out on MCA. I did two joints and I guess Diamonds made it. I still got two records that nobody heard ever and you'll never hear them. I'm not wasting it right now. I probably never let people hear them unless you come here. That dude was so cool, he got Diamond D to produce a track for him. I was one of the first people he reached out to for that album. We were supposed to do an album together. We sent hundreds and hundreds of beats back and forth just vibing off of each other. He did the album with Jaylib. I wish my homie was still here, we'd take the world over right quick.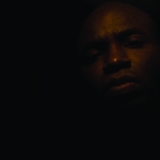 Your album with Rah Digga is solid and yet even you admit that not as many people that should be listening to her are. Why do you think she hasn't reached a larger audience yet? Do you think this album will change that?
You got the pop-rap people versus people who are on Digga's level. Digga is more of a rapper than an entertainer, it's no gimmicks with her. She's just raw. There's not too many female emcees who can touch her. Not even female emcees, emcees period. She's better than most dudes.
How did you come up with the beat for Dwele's I Wish?
I did it for Game and Dwele was like "We need to get Game on the record." I hit Game up and he said he would do it, but it never happened. I never told Dwele that, but he will see it now.
Who are your favorite producers?
Black Milk, 9th Wonder, Hi-Tek, Diamond D, Lord Finesse, it goes on. There's a lot of dudes out there. A lot of people don't hear these dudes and they need to hear them.
What's your advice to up-and-coming beatmakers on how to learn the business side of things?
You're gonna get shafted one day or another. You send beats out or whatever then you just got people who are just leaking your records. If you just get it started sometimes that don't even matter, it's free promotion. It's not doing you any good money wise, but it will help you out in the long run. As far as dudes being artists coming up, turn the radio off, stay in your own lane. I'm in the studio everyday from 4:00 to 4:00 except Sunday. I work.  I don't have a radio in here, a TV. I'm constantly working. I listen to my own music. Dilla always told me  "Man don't change for anybody." One year when I was making music, I changed my bassline and I could tell nobody was really feeling like they were the year before.
You did My Whole Life for Sunshine Anderson. Are there any other female R&B singers you would like to produce?
Everybody. I wanna produce for everybody, I don't care who you are.
What inspires you as a beatsmith and a rapper?
People doing the same thing I'm doing. People who want to make a change who want to bring the real hip hop back. Really the underdog, they inspire me.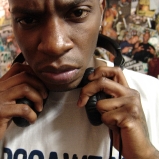 Anything else?
You know we have the Raw project coming out in November. Me and Asher Roth, that's going to be crazy. We got Derrick 32Zero on the Raw Concept label. We have Stacey Epps is coming out. Truck North is coming out.
How do you like being a label owner?
I love it. We don't have to answer to anyone but ourselves and the fans. The fans are the ones that count. At a major label, they just throw stuff out and if people don't bite on to it then you're done.
Are you going to tour the record or do any videos?
We got a couple of videos. We probably shoot the one with Snoop then we're going to shoot the one with Dwele, the one with Mayer Hawthorne and we're going to do a couple of videos off the Raw EP.
Tamara Harris is a music blogger who has published past work in Blues and Soul, Floss, Grip, AOL City and The Metro Times.