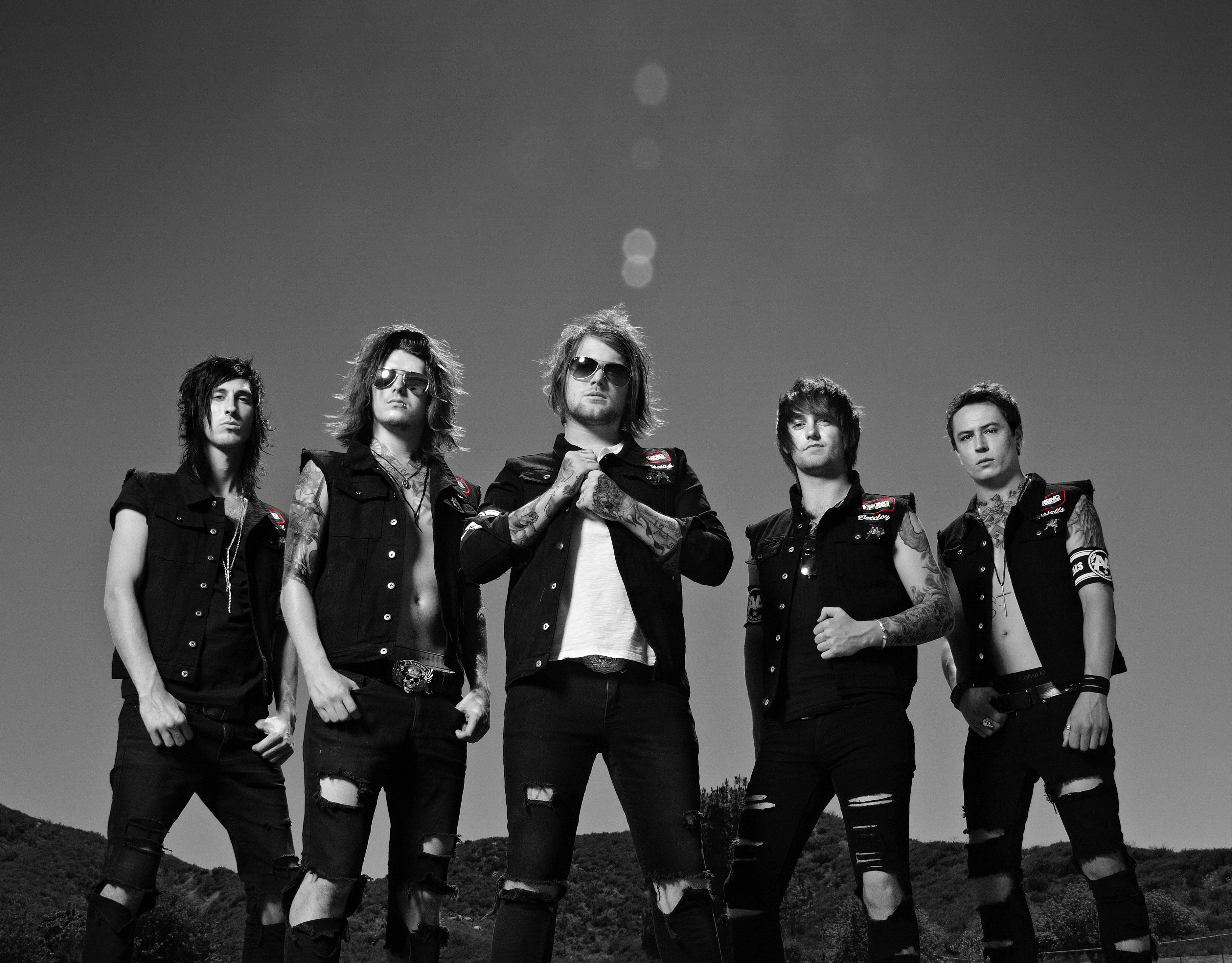 After four years of international touring, chart topping albums, and self-destructive partying habits, British metalcore band Asking Alexandria have come a long way since leaving York, North Yorkshire in 2008. We caught up with the group to talk about their upcoming third studio album, the Rockstar Energy Drink Mayhem Festival, and the famously reckless lifestyle for which they've become notorious. OurStage also had the chance to see what they're capable of at the Mansfield, Mass. stop on the Mayhem Fest. tour on Friday, Aug. 3, where they shared the stage with the likes of Mí¶torhead, Slayer, and Slipknot.
Opening with their aptly-named "Welcome," leading straight into "Closure," AA set the mood early with heavy, thrashing amplification and very animated movement. The band unleashed the strong music and lyrics from Reckless and Relentless with "Breathless" and "A Lesson Never Learned," saying: "Every mistake I've made leaves a scar that burns every day. Yet still I carry on" and "Please you have to help me. This is not my true face. If you could see my soul as I have seen my soul…I could show it to you. It's rotten, it's poison." The group demonstrated their dynamic stage presence and energy throughout the show; with every member running to and from either end of the stage, and leaping from amp stacks, monitors, and platforms during "To The Stage" and "Dear Insanity." So it's no surprise that Asking Alexandria's fervent synergy made for a strong sense of camaraderie that engaged the audience with every synchronized head bang.
The band closed their set with "Morte Et Dabo," which translates from Latin as "Death, I will give you." The song opens with epic drums and Gregorian chant-style vocals, leading quickly into a fast-paced, thunderous condemnation with the lyrics, "I'll never bow to he who claims to be divine; I'll tear down your gates with my bare fucking hands; And burn the world that you rule over." As "Morte Et Dabo" fading out in epic style"with bellowing drums and the sound of crashing wreckage, the hardcore quintet exited the stage, leaving the ruins of a brutal performance behind them.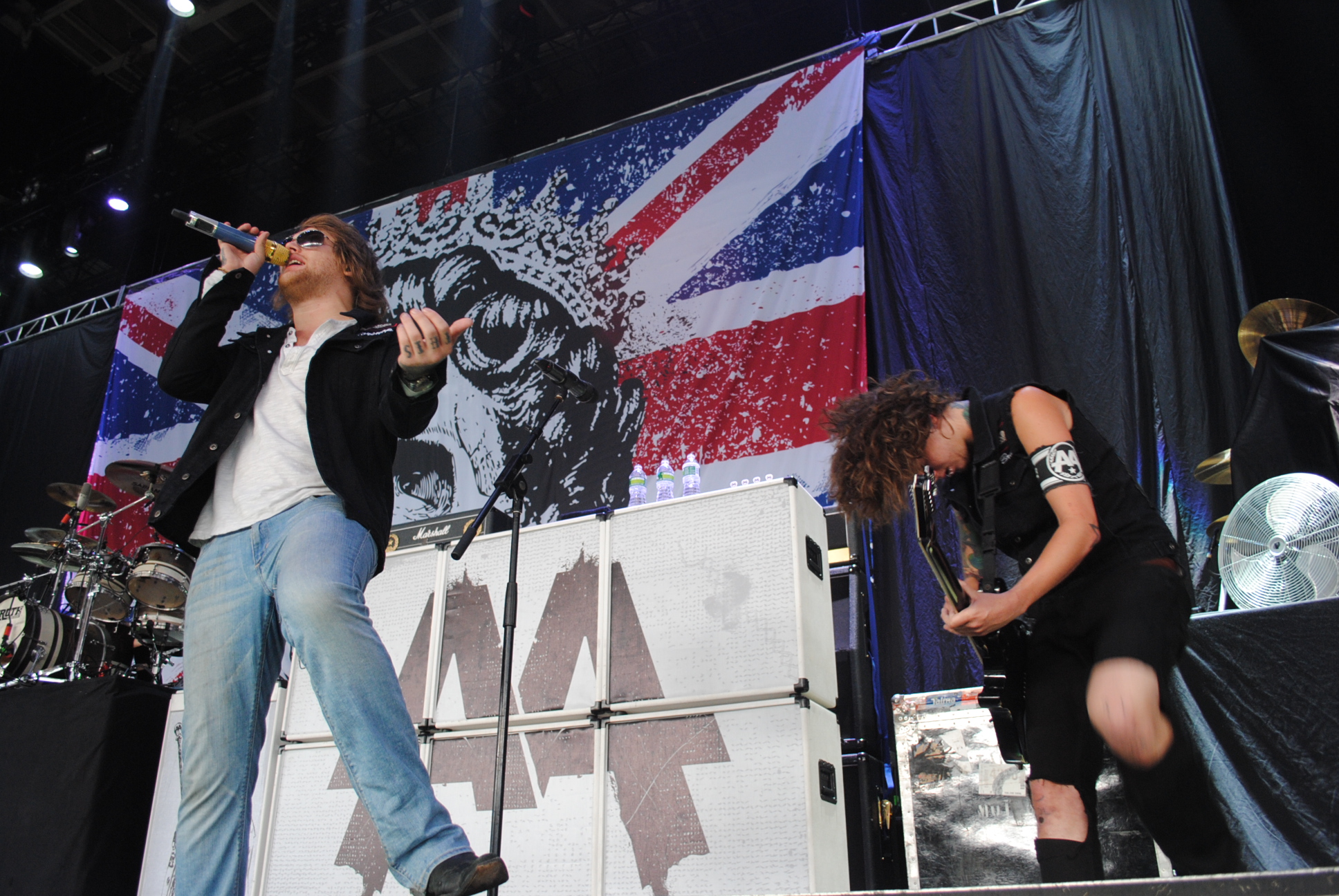 During our interview, lead guitarist Ben Bruce told us about Asking Alexandria's growth as a band through the years, how they always need to do things to stay busy, and what to prepare ourselves for on the third album.
OS: What was your writing process for the new album, and did that change or evolve since Reckless and Relentless?
BB: The fact that we tour so much makes writing a new album a pretty tough ordeal, so I actually bought a tour bus at the end of last year and built a full recording studio in the back of the bus. I spent most of our headline tour, Still Reckless, in my bus writing.