Asking Alexandria Talk About A Third Album And Mayhem Festival Madness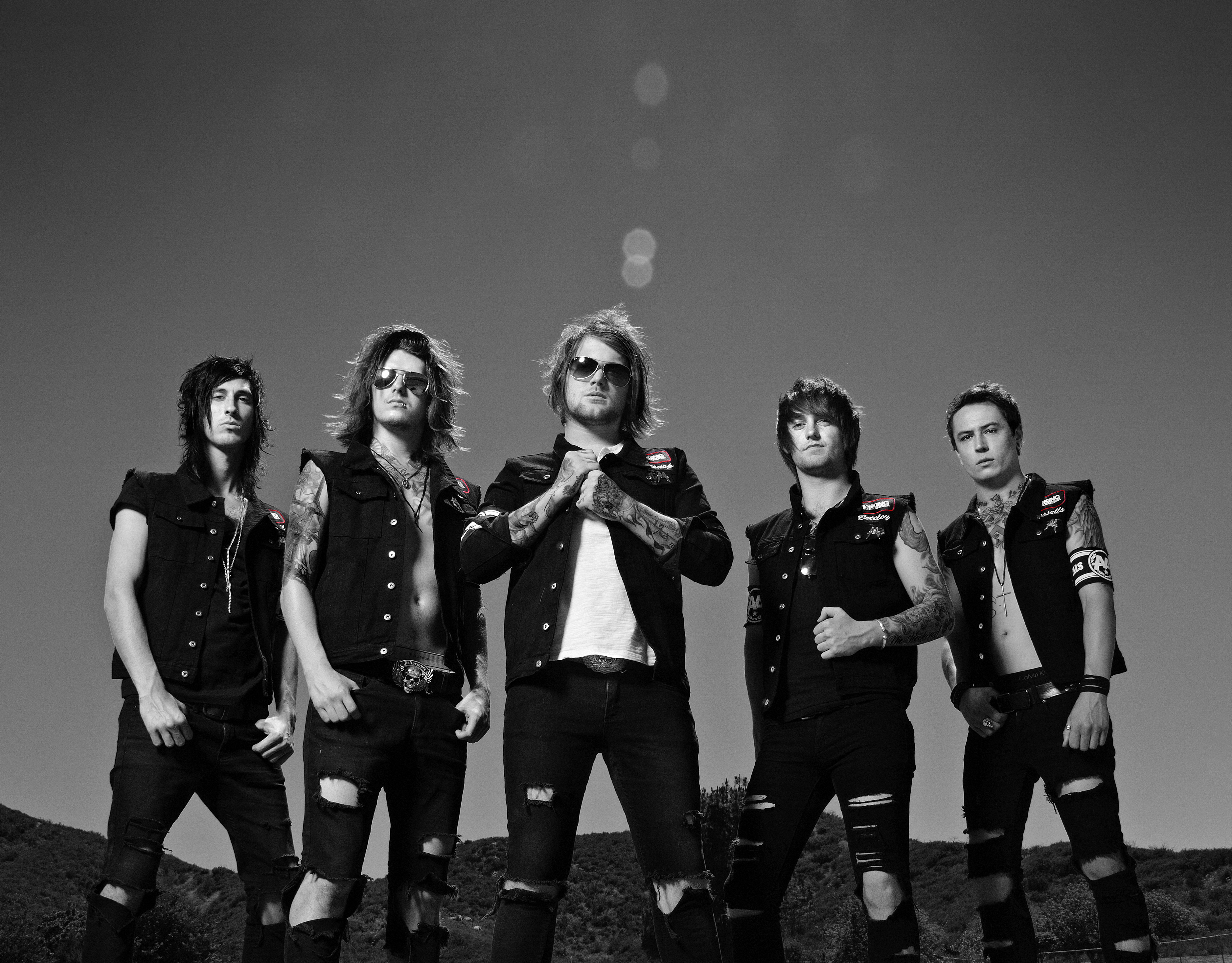 After four years of international touring, chart topping albums, and self-destructive partying habits, British metalcore band Asking Alexandria have come a long way since leaving York, North Yorkshire in 2008. We caught up with the group to talk about their upcoming third studio album, the Rockstar Energy Drink Mayhem Festival, and the famously reckless lifestyle for which they've become notorious. OurStage also had the chance to see what they're capable of at the Mansfield, Mass. stop on the Mayhem Fest. tour on Friday, Aug. 3, where they shared the stage with the likes of Mí¶torhead, Slayer, and Slipknot.
Opening with their aptly-named "Welcome," leading straight into "Closure," AA set the mood early with heavy, thrashing amplification and very animated movement. The band unleashed the strong music and lyrics from Reckless and Relentless with "Breathless" and "A Lesson Never Learned," saying: "Every mistake I've made leaves a scar that burns every day. Yet still I carry on" and "Please you have to help me. This is not my true face. If you could see my soul as I have seen my soul…I could show it to you. It's rotten, it's poison." The group demonstrated their dynamic stage presence and energy throughout the show; with every member running to and from either end of the stage, and leaping from amp stacks, monitors, and platforms during "To The Stage" and "Dear Insanity." So it's no surprise that Asking Alexandria's fervent synergy made for a strong sense of camaraderie that engaged the audience with every synchronized head bang.
The band closed their set with "Morte Et Dabo," which translates from Latin as "Death, I will give you." The song opens with epic drums and Gregorian chant-style vocals, leading quickly into a fast-paced, thunderous condemnation with the lyrics, "I'll never bow to he who claims to be divine; I'll tear down your gates with my bare fucking hands; And burn the world that you rule over." As "Morte Et Dabo" fading out in epic style"with bellowing drums and the sound of crashing wreckage, the hardcore quintet exited the stage, leaving the ruins of a brutal performance behind them.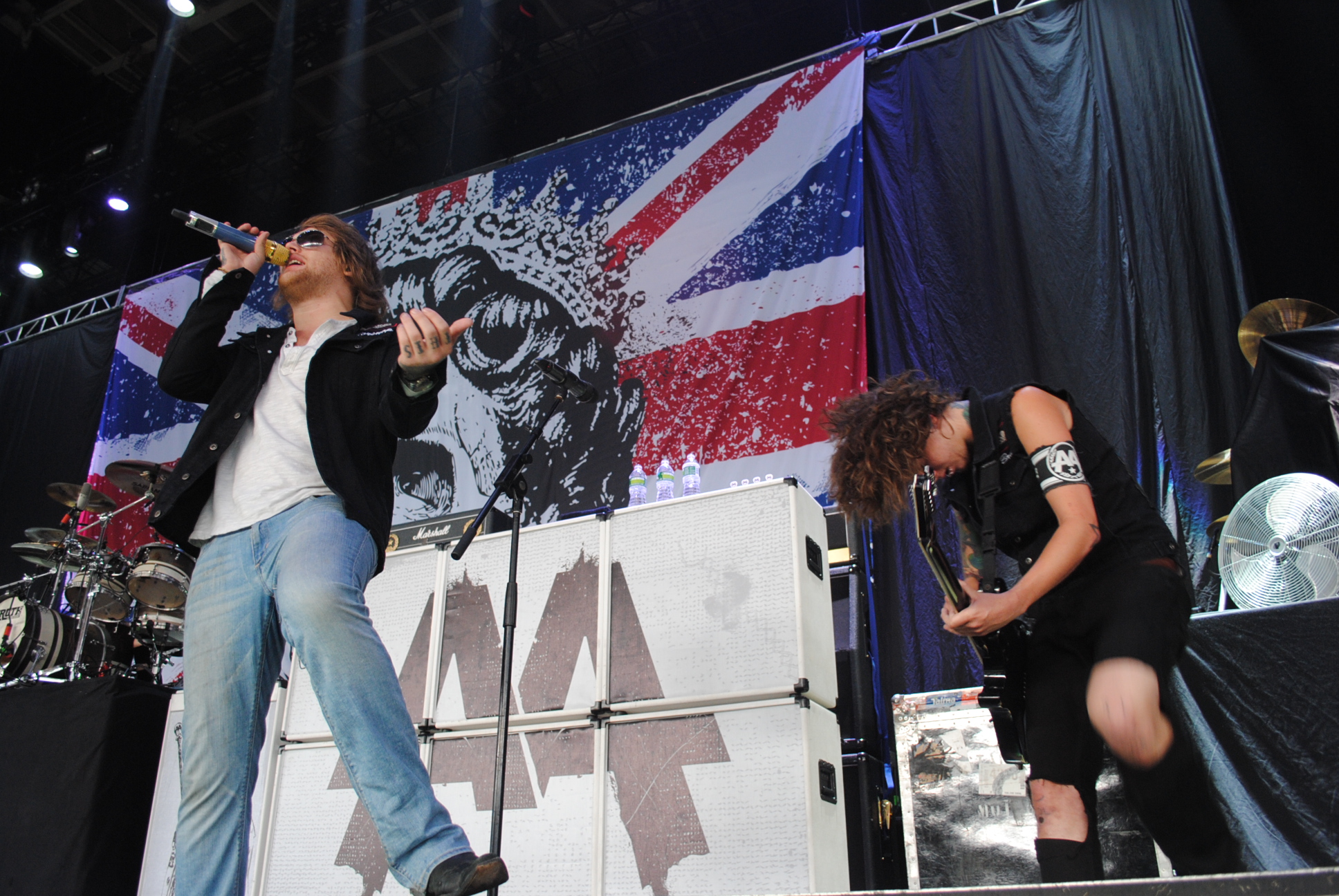 During our interview, lead guitarist Ben Bruce told us about Asking Alexandria's growth as a band through the years, how they always need to do things to stay busy, and what to prepare ourselves for on the third album.
OS: What was your writing process for the new album, and did that change or evolve since Reckless and Relentless?
BB: The fact that we tour so much makes writing a new album a pretty tough ordeal, so I actually bought a tour bus at the end of last year and built a full recording studio in the back of the bus. I spent most of our headline tour, Still Reckless, in my bus writing.
OS: Front man Danny Worsnop has said you have done the dubstep thing and laid it to rest and are going a new direction with different DJ's to possibly do something scratch-based. What can we expect from that?

BB: I don't think we are going to have any DJ's on this new album, we have evolved as a band and are presenting a slightly different style of music on this new album, which we are very excited about.
OS: After Reckless And Relentless was such a huge success, it hit No. 9 on Billboard 200, what kind of pressure does that put on this album?
BB: When I started writing the new album I went into it with the frame of mind that I needed to write the biggest and best album of our career so far, and I feel like we have accomplished that goal. The new album has turned out really well and as much as I love Reckless and Relentless, in my opinion, the new album is both musically and lyrically a stronger album than Reckless and Relentless.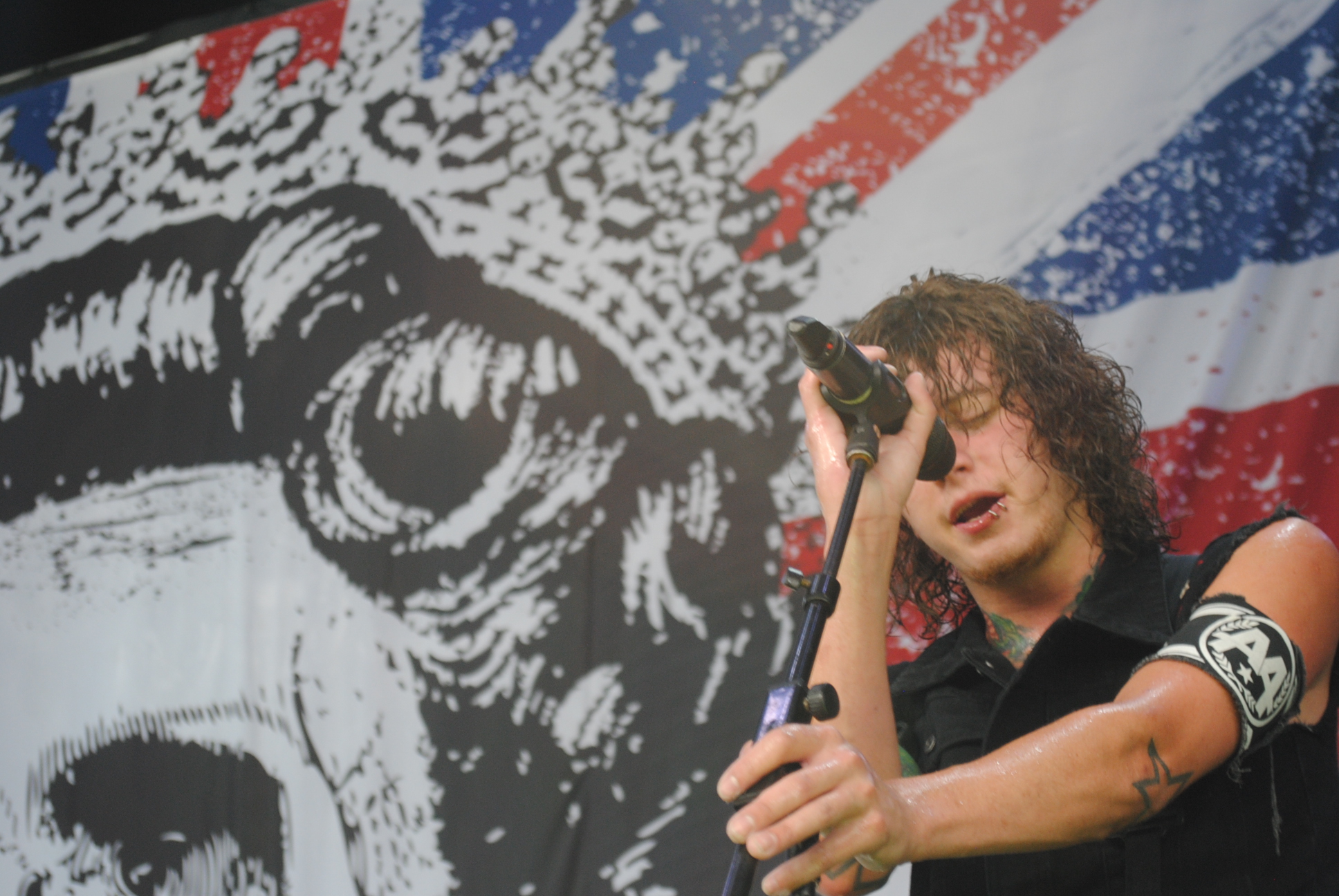 OS: There seemed to have been a distinctive growth between your first two studio records, both musically and personally for the group. How would you say AA has developed since the release of Reckless and Relentless?
BB: We have matured a lot both as songwriters and musicians and personally since Reckless and Relentless and Stand up and Scream and you can really hear that in the new album.
OS: The short film, Through Sin + Self Destruction really depicted the reckless lifestyle you've become famous for, but lately it seems the group has been focusing efforts on touring and working on the new album. Have you guys been consciously reining it in? Did that level of partying affect the music or business part of the band?
BB: We still like to party hard and probably still drink far too much, but we have grown up and realized that we were letting our fans down by getting drunk all the time and performing under the influence of alcohol and decided we needed to put a stop to that. The fact that we have been concentrating on writing our new album has also slowed down our partying for sure.
OS: A few months ago, you tweeted, We are the new era of rock n roll. Was such a bold statement a reflection of what we'll hear on the new album?

BB: Definitely. We are known for our love of '80s rock n roll. We are not a band that is trying to regurgitate that era and play what's been done before. We are however trying to bring back the flame, the passion and the excitement that is rock 'n' roll. The love that made the '80s rock 'n' roll scene such a spectacular time seems to have faded in recent years but I think it's coming back and its very exciting.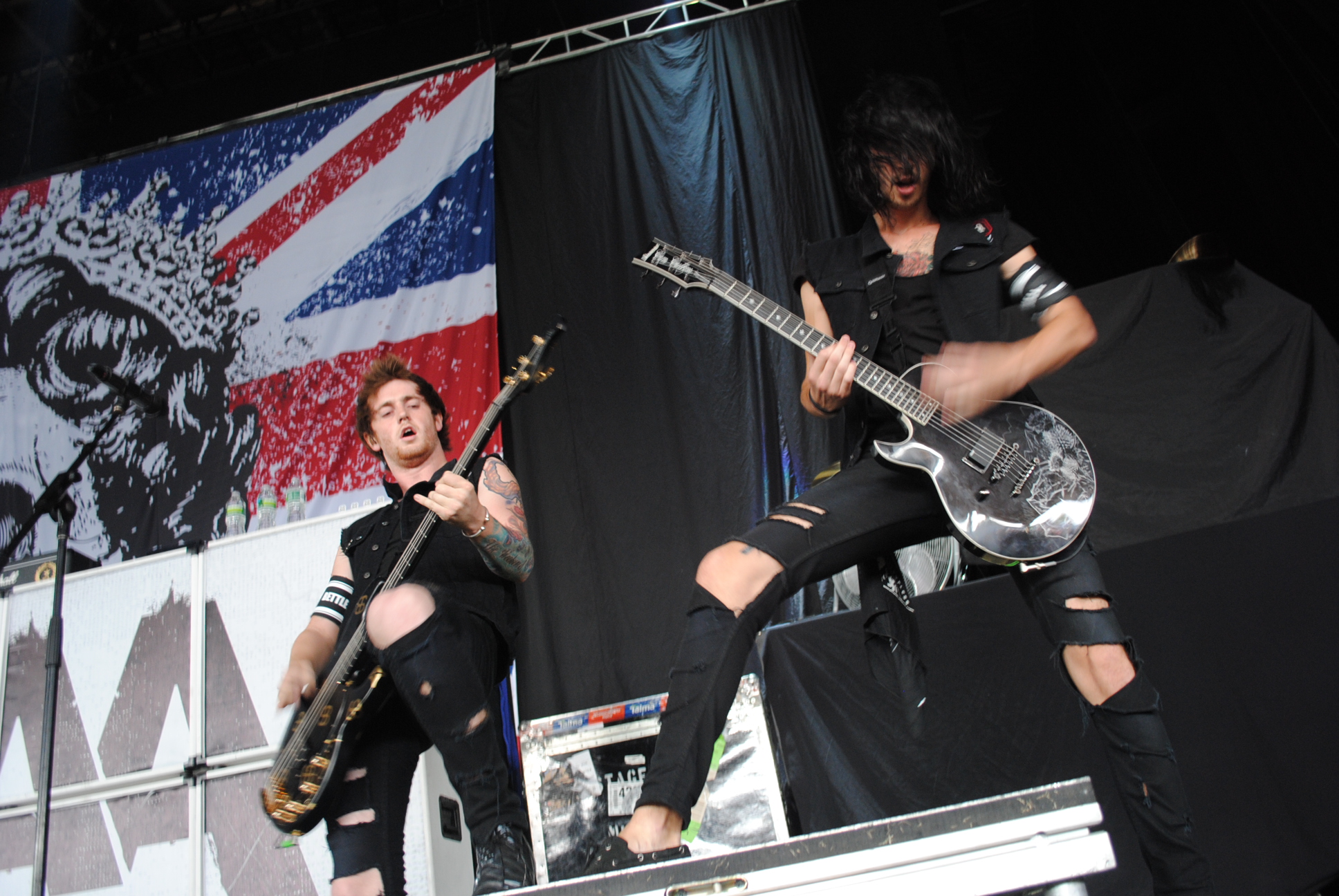 OS: You recently said the band will be releasing the single "Run Free" before or during the Mayhem Festival. Can you give us any more song titles, or maybe a lead on an album title or cover art?
BB: At this moment in time I can't release any information about the new album other than the fact that it's going to be amazing and we are really excited to release it around November.
OS: You've talked about how great it was to tour with Avenged Sevenfold and Guns N' Roses. You've also talked about how much you admire Slipknot and have wanted to tour with them, so what has it been like actually doing that on the Mayhem Festival over the summer?
BB: So far it's been amazing. Its such a huge honor to be out with Slipknot this summer and we are looking forward to many good times and memories to come.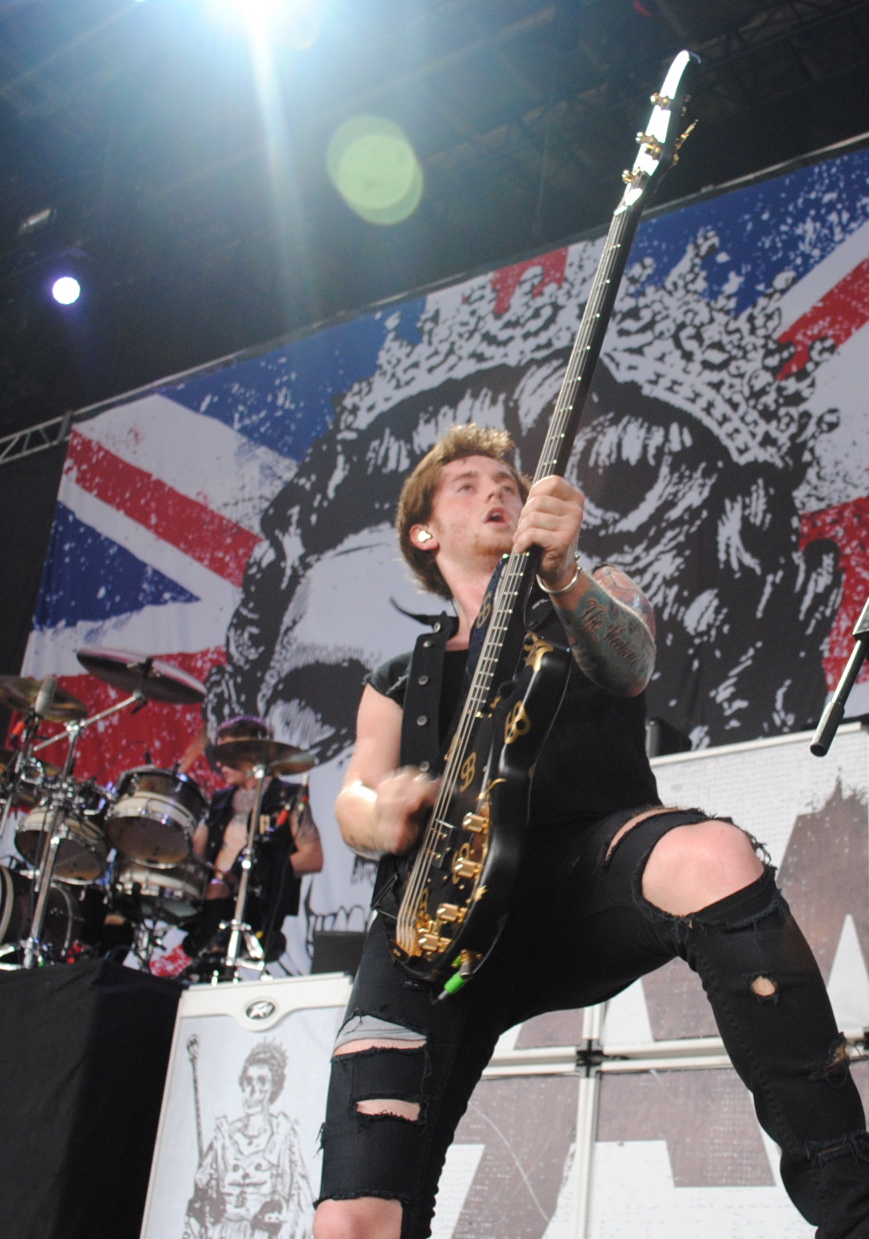 OS: You guys obviously have a ton of different things going on, album, touring, side projects, etc., and you've even launched a clothing line. So how did that come up, and more specifically, how do you find the time to do all these things and give them all ample attention?

BB: I'm a very creative person and I need to find different outlets to express myself. Hence the clothing line, Asking Alexandria, my solo album etc. I get bored if I'm not doing something all the time and having so many projects going keeps me busy.
OS: What's your choice drink of the day?

BB: Double Vodka with Monster. Always goes down well and gets you nice and drunk!
You can watch AA's short film, Through Sin+Self-Destruction below.
More like this: