Most of us probably would be loathe to admit it out loud, but we all have them: Singers and bands we love in spite of everybody else. They create music to our ears, while to those who consider themselves highbrow connoisseurs of cool, they're incurably uncool. I'd call these acts "guilty pleasures," but when it comes to the music I listen to, I don't believe in shame.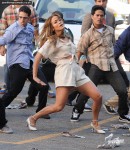 Jennifer Lopez Don't judge. And don't write off Love?, Lopez's 2011 pop comeback. It's a lot better than the title. All these months after she debuted the video from her judge's perch on American Idol, "On the Floor" still never fails to take me there, and "I'm Into You," the follow-up single, deserved so much more than a No. 41 peak on Billboard's Hot 100. The other day, my iPod landed on Lopez's first hit, "If You Had My Love" (No. 1 in 1999), and I didn't press skip. In fact, I hit repeat. Twice. Carp about her thin vocals all you want, but if you're a pop fan and you say you haven't gotten swept up in her groove at least once"most likely thanks to the aforementioned "On the Floor," or  "Jenny from the Block," perhaps her greatest hit"I'd say you're probably lying.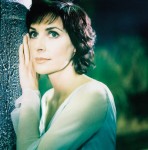 Enya Back in college I worked in a record store, and one day I faced an angry customer who had requested something similar to Enya and was recommended Kate Bush by one of my colleagues. She bought it, tried it, hated it. If only my clueless co-worker had known that nothing compares to Enya. She's lumped into the new-age category"home of Yanni (yikes!)"and her songs often are dismissed as music for insomniacs because of it. But stay awake and listen: Her potpourri of Irish folk, choral music and gospel, with occasional flourishes of tribal and world music, sometimes tense, sometimes soothing, is so much more than anodyne pop.