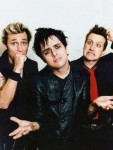 What do you get when you mix vampires, drama, romance and¦.Green Day?
Making their mark on the Twilight saga, alongside Feist, Passion Pit, and Nikki Reed, Green Day have revealed their gritty, footage-filled, love song tribute/video to Twilight: Breaking Dawn Part Two. Combining clips from the film, alongside footage of Green Day's performances and recordings, "The Forgotten" drifts in and out of somber melodies, taking a break from the more aggressive tracks the band has been churning out as of late.
Check out the song right here and give us your thoughts on the Green Day/Twilight collaboration.
If you like Green Day check out OurStage artist Our Future Leaders.
More like this: